This project is made even easier by using jelly rolls!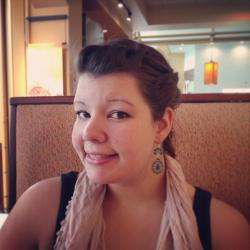 Jessica Griggs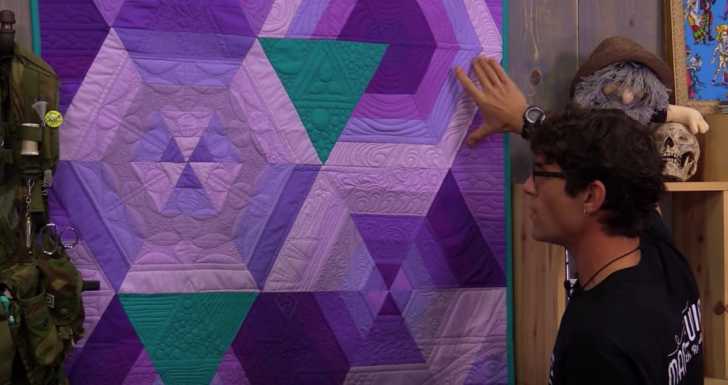 Isn't this quilt just stunning? I can't get over how much I love the color gradients as well as the pop of the turquoise accent color. Not to mention the detailed machine quilting going on! This might be one of my favorite tutorials from Rob ever!
This quilt might look intimidating, but it's really quite simple All you need is a jelly roll of gradient solids, an accent color, and a triangle ruler. Once you have that, Rob shows us how to put everything together with some helpful tips and tricks along the way.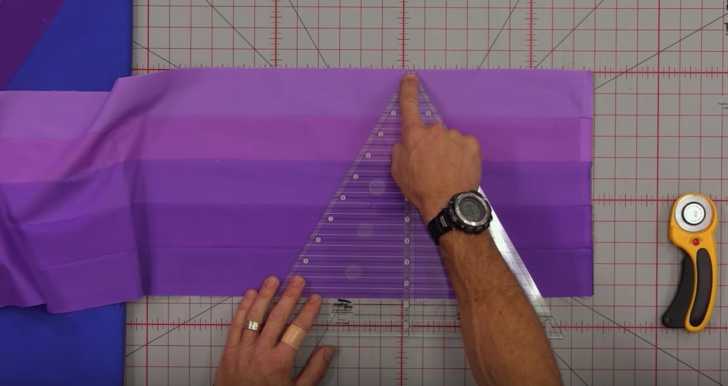 First things first – sew strip sets of 5. It's probably easiest to just line up the fabric strips as they came from the manufacturer. Rob shows us how he put his strip sets together. The key to sewing these long strips of fabric on the machine is to have the weight of your fabric on the table instead of hanging down. This way you get those nice even lines without tugging or slipping.
From there, it's a matter of measuring and cutting. Then, line up your triangles in rows and sew together! Rob shows us the many variations we can get with this quilt. Go ahead and see how Rob does it, and don't forget to share photos with us when you're all done!