How to Make a Necktie Quilt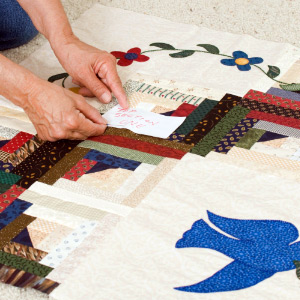 24 Blocks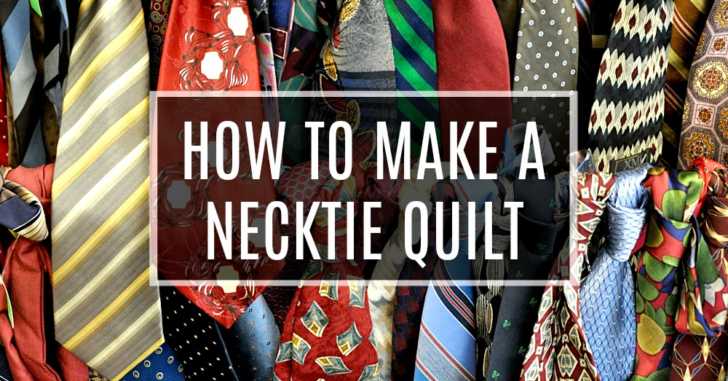 Want to tie something special into your next quilt? How about, well, ties? They can make beautiful patterns and are perfect for making memory quilts if someone has a bunch of old neckties.
Whether you use some old neckties or purchase a handful from the thrift store, the patterns add a unique element to any quilt. We've got a few tips to keep in mind while you're making your masterpiece, which will definitely stand out!
Choose ties strategically.Depending on how you're using them ñ you could use them to make string blocks or arrange them in a circle as a large centerpiece ñ you might want to make sure the ties are the same size and similar fabric. Same size is more important if you're putting the ties in a circle and want them to match up (and you might have to do some trimming to make them match), while similar fabric is really helpful if you're making blocks of different neckties and want them to match somewhat.
Wash and iron the neckties.As Creative Bug suggests, you'll want to wash all the ties ñ preferably by hand ñ and let them air dry before pressing them with an iron. Neckties are typically made with quality fabric, which is great to work with but also could be too delicate for throwing in the washing machine. Plus, if the ties have been boxed up for a while, they could probably use a good wash.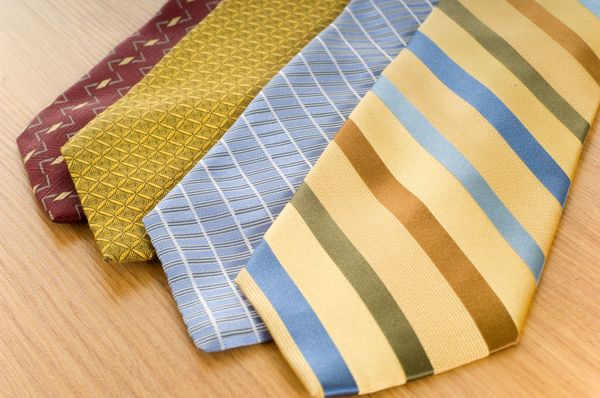 Photo credit: Another by Anita
Decide on your design.The neckties can be used in a ton of different designs, as Love to Know outlines. Sun rays, Dresden plates, patchwork, appliques, circular, or string blocks all are possibilities. Map out the design ahead of time, because it'll definitely give you a better idea of how many ties you need to get. You could need anywhere between 30 and 80 ties, depending on how prevalent they will be in the pattern.
Research different patterns.If you don't have an idea right off the bat, then check out some pattern books devoted solely to necktie quilts. Some great resources are Necktie Quilts Reinvented, which has 16 quilt ideas, and Tied Up!, which also features designs for incorporating ties into vests, bags, pillows, and more. Lots of online pattern sites also have necktie quilt inspiration, which offers lots of room for creativity.
title="How to Make a Necktie Quilt">
Take out the interfacing.As Answers.com explains, ties are sewn with a woven fabric interfacing that you'll want to take out. Carefully remove it by using a seam ripper to gently cut through the stitching in the middle of the tie to take out the interfacing.
There are tons of creative ways to use neckties – even just the fabric – in blocks and quilts, so keep them in mind when you're thinking about making your next quilt!