Don't be nervous! Just take a breath and get to free motion quilting!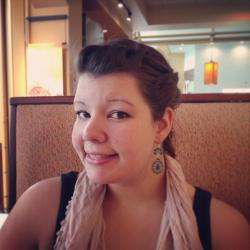 Jessica Griggs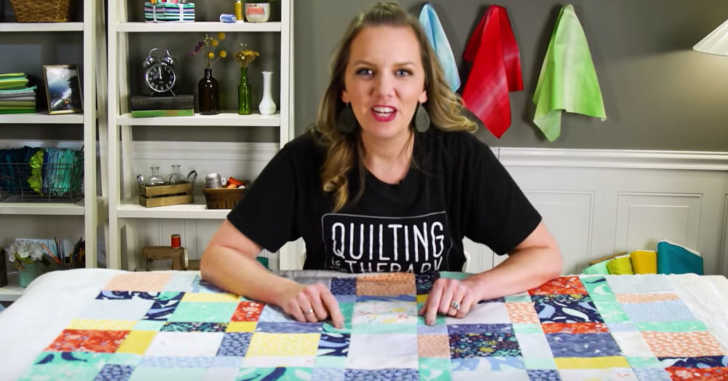 Do you have a bunch of finished quilt tops, but zero finished quilts? It's time to get over your fear of quilting and start learning the steps you need to take to finally get your quilt… quilted!
Some quilters just really love collecting fabric and piecing the quilt top. If that's the case, then you just continue to do you. However, if you have a bunch of unfinished quilts because you're unsure of how or where to even begin – let Angela Walters help! Today's video is all about making those first few stitches and giving you the confidence you need to finish strong.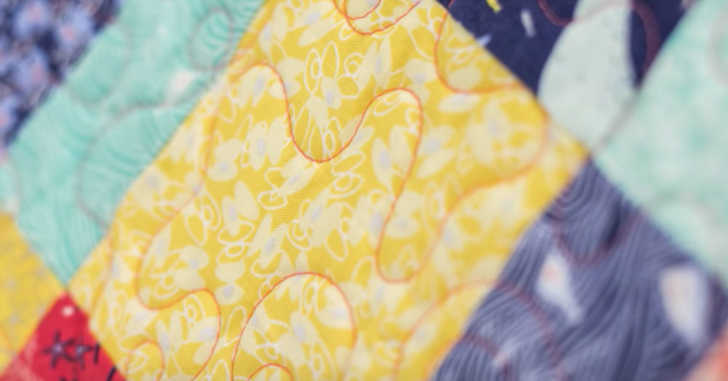 Angela has some awesome tips on how to get started. First things first – what not to do. You don't want to have your first quilt be something you've spent a ton of time on or one that has a lot of sentimental value. You'll want to pick something that you won't be so nervous to mess up on – because as you're learning, you're bound to make a few mistakes, and that's ok! You also don't want to hold your breath. A lot of times when we get stressed about a new stitch, we think if we just hold our breath it will be perfect. But that's just not true!
The thing you do want to focus on is keeping your hands on either side of the needle, and gently guiding it into the design. See what other tips Angela has in the video below. As always – happy quilting, friends!