Ask these questions to help you decide what to quilt!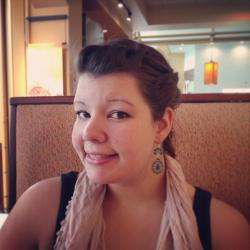 Jessica Griggs
We've all been there: you finally have a quilt all pieced together, those beautiful points are all lined up, and it's all basted together, and now you just need to quilt the top… only you don't even know where to begin to think of a design! You've spent hours, days, weeks, and maybe even years on this quilt and you don't want to ruin it with an overpowering design!
Angela Walters gives us some great advice and good things to think about when trying to decide a quilt design. Angela has been quilting for 15 years, and quilting professionally for 10 of those years. If anyone knows how to finish a quilt, it's Angela. She admits that she also gets stuck sometimes in figuring out the best design for a quilt top.
The first question to ask yourself is, "What is the most important part of this quilt?" Is it the fabric? The pattern? The recipient? The story behind the quilt? All of these things will translate into a different kind of quilt design. Get more great advice in the video below!