This 1940s classic is re-made for the modern woman!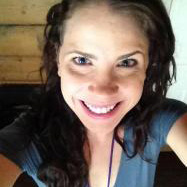 Katie Arnold
We are going to take a blast to the past today with this classic crochet project: a snood!
Snoods were worn during the 1800s and were also especially popular again in the 1940s. As we all know though, fashion always has a way of coming back around, and more and more lately we are seeing women wear these fun accessories in their hair! You will not hear us complaining about the return of this fashion trend as we think they are just so classic and cute, regardless of who is wearing them! This is such a fun project and perfect to wear any time of year! We know you are going to have fun on it!
Our tutorial today is from Alicia Vintage and we just know you're all going to love it! When you're done making your snood, we want to see your pictures!