Where has this been all my life?!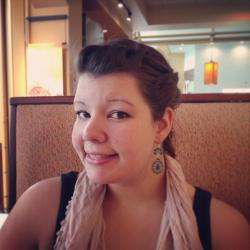 Jessica Griggs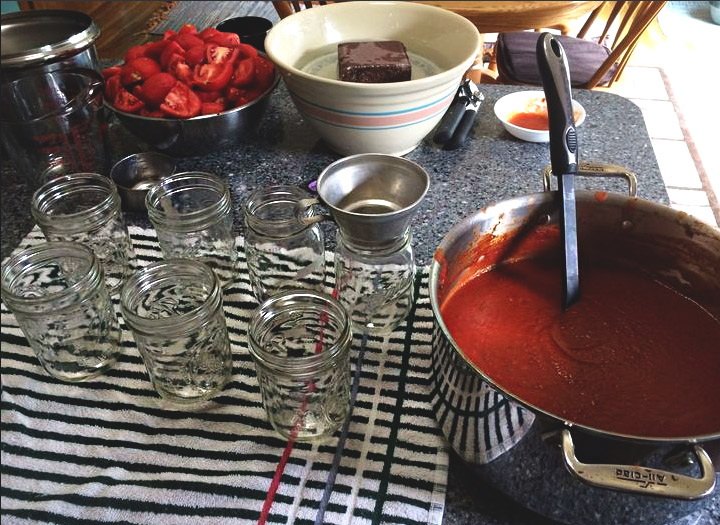 Growing up on a farm, I have canned my fair share of green beans, asparagus, tomatoes, and beets (so many beets), but I've never canned an entire recipe before! I love the idea of using all the fresh veggies and herbs from the garden to whip up a stockpile of home grown pizza sauce, (as if I need another reason to eat more pizza). Check out the step by step tutorial below, and make sure to get the full recipe beneath the slideshow!
Home Grown Pizza Sauce
Ingredients:
– 1 onion, pureed
– 2 cloves garlic, pureed
– 6 tablespoons olive oil
– 4 tablespoons lemon juice
– 2 teaspoons black pepper
– 2 tablespoons sugar
– 1 tablespoon oregano
– 2 tablespoons basil
– 2 teaspoons rosemary
– 2 teaspoons salt
– 1 teaspoon summer savory
– 15 oz. tomato paste
Directions:
1. Wash, dry, and chop the herbs. Set aside.
2. Boil tomatoes for about a minute, then dunk in an ice bath. Peel and quarter.
3. Put the tomatoes in a large pot on the stove, on medium low, to soften. When the juices cover the tomatoes, cover with a lid and let sit.
4. While tomatoes soften, sauté onions and garlic in olive oil. Puree the onion garlic mix in a food processor with lemon juice.
5. Add salt, pepper, and sugar to the herbs.
6. When tomatoes are soft, scoop out into a food mill set up over a large pot, and squish the softened tomatoes.
7. Add the onion garlic puree, and the herbs and spices to the pot. Simmer on low for about an hour.
8. If you like the sauce chunky, leave as is. If you like it smoother, use an immersion blender, or a standing blender in batches to smooth it out.
9. Sanitize jars and lids by boiling them, and then pour in the sauce. Boil the jars for 25 minutes, then cool.