Customize your holiday table with this super simple craft.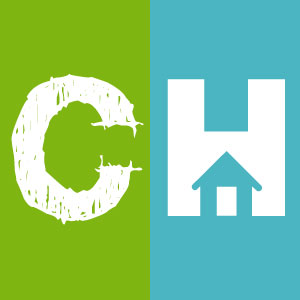 Crafty House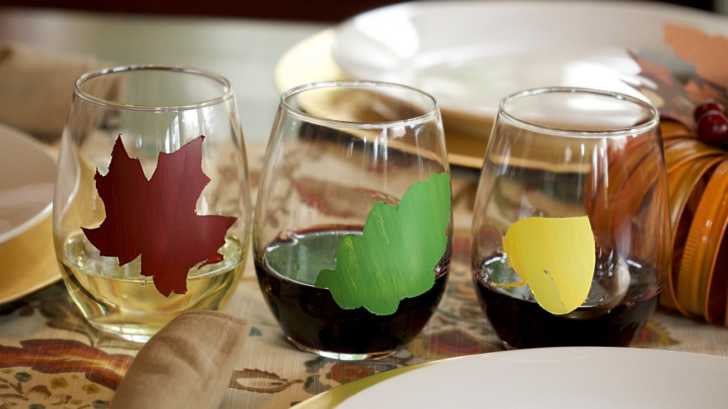 Part of the joy of the holiday season is decorating your home and welcoming guests. And sitting down to a homemade meal set atop a festive table setting is one of the highlights of the holiday experience. And if good food and company aren't enough, one way to make a table look even more inviting is with this super simple holiday craft: hand painted wine glasses. Not only will these look pretty on any table setting, it will also help guests keep track of their own glass, saving you from additional clean up and clutter in the process.
This project is a great way to jazz up some inexpensive wine glasses and the process for making these couldn't be more simple: a little paint on a clean surface and violá! You've created something unique and festive. And don't put all of the work on yourself! This is something easily set out as an activity for guests: it will keep people out of your kitchen and is something that they can take home as a parting gift. Whatever goes in your glass, it is sure to be filled with good cheer. Enjoy!
Supplies
— Stemless wine glasses
— Craft paint
— Paint brushes
— Adhesive craft vinyl
— Leaf stencils
— Alcohol for cleaning
— Modge Podge
— Exacto knife
Directions
— Wipe glasses with rubbing alcohol to make sure surface is clean.
— Trace and cut out desired shape on a piece of adhesive vinyl.
— Apply stencil to glass and paint in desired colors, at least 2 coats. Allow paint to dry between coats.
— Seal paint with Modge Podge.
— Use an Exacto knife to carve along edge of paint and stencil for ease of removal.
— Pour a glass of wine and enjoy!