With just a few pieces of paper, you can create Halloween decor that is sure to frighten the neighbors.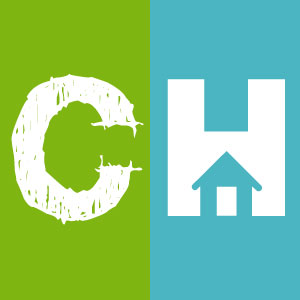 Crafty House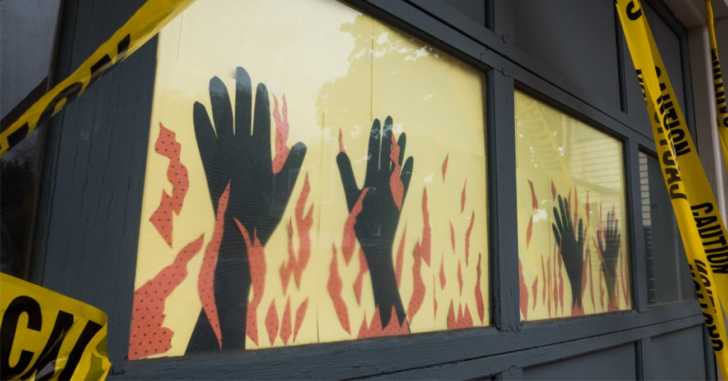 Get your house ready for Halloween with this super easy AND super spooky garage door craft. No need for a big haunted house! With a few simple supplies, we've found a way to transform the garage into a haunted hideout. All you need are a few pieces of paper and scissors for an instantly creepy outdoor decoration. Check out this video for a how-to guide to this Halloween decorating activity.
Supplies
– Black cardstock
– Yellow cardstock
– Scissors
– White crayon for tracing
– Tape (double sided and regular)
– Orange scrapbook paper
– Painter's tape
Directions
– Trace forearm and hand onto black cardstock.
– Cut out forearm and flip for opposite hand.
– Trace shoe form, cut out and flip for opposite shoe.
– With orange scrapbook paper, draw out flames.
– Tape hands and flames to yellow cardstock.
– Tape hands to the back of a garage door window, filling in remaining space with yellow cardstock.
– Apply shoe-tracings with painter's tape on outside of garage door.
– Decorate outside of garage door with additional spooky decorations.