"Very clever but I couldn't sit in the room with that at night," a social media user said after a mom decorated her Christmas tree with a life-sized Grinch.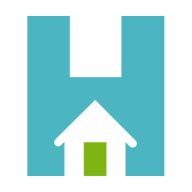 Steven Roberts
Christmas is just around the corner and people are really getting in the mindset for celebrating. They are putting up their trees and decorating, provided it isn't already in place.
Some people tend to go overboard when it comes to decorating the Christmas tree or even choosing the tree. That includes this mom in the UK, who decided to decorate her tree by following the lead of Dr. Seuss in "How the Grinch Stole Christmas."
https://www.facebook.com/couponmumuk/photos/a.615618898511250/3433991976673914/?type=3
It is named the "Grinchmas Tree," and for good reason. A life-sized Grinch is sitting on the tree with his legs wrapped around it. Other than the giant Grinch, the tree is decorated like any common Christmas tree with tinsel, ornaments, lights and candy canes.
The grinch is dressed up as Santa Claus with a red coat, stockings and all of the accessories. It looks like he is prepared to steal Christmas from this family.
Merry Grinchmas Everyone!

Michelle from our office has decided to go all out this Christmas!

Do you know anyone who puts this much effort into their tree?? 🎄 pic.twitter.com/PPJrmSzaEK

— Greatest Hits Radio Liverpool & North West (@GHRLiverpool) November 28, 2019
The creator of this tree decided to post it on the Facebook group, Extreme Couponing and Bargains with the caption: "My very own Grinchmas tree. May of took 3 hours but I'm in love. Thanks to my mum, I can't take all the credit." The post has gone viral with over 16,000 likes and 6000 comments.
She said that she filled a Grinch outfit she bought on eBay to create the look. After adding a bridge mask and Santa hat, she finished off the look down to the feet.
All of the other decorations were purchased from Amazon and Argos. The entire look took about three hours to put together. Many people on the Facebook group were loving the tree, with one even calling it the best Christmas tree ever. Others found it to be somewhat terrifying, including this user who said, "Not gonna lie, this is terrifying. I'd be walking into my living room and jumping out of my skin every morning."
That would legit scare the shit out of me every time I passed it

— Rebecca Nicholson (@RebeccaN176) November 28, 2019
Another wrote: "Very clever but I couldn't sit in the room with that at night."
Love it or hate it, you have to admit that it is unique.