This totally twisted scarf is our new favorite!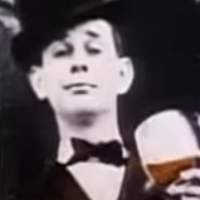 Chris Foster
We showed you how to make pom-poms the other day and now we are giving you a new way to use them, along with an awesome new scarf idea!
Now of course, you do not have to make it be purple like this Grape Jelly version, but you should still totally check out Fiber Flux's video tutorial below and then start your own whimsical scarf.
So whether you are more of a grape jelly, raspberry, strawberry or blueberry jam, or an apricot preserves kind of person, no judgements here; we just know that we can not get enough of this gorgeous scarf and we're sure you will absolutely love it too!
Now get to work! Grab your yarn, hook, check out the video below and get to crocheting. When you're done, be sure to take a picture and show us how yours turned out!