Have you ever seen something and wondered why nobody thought of it before?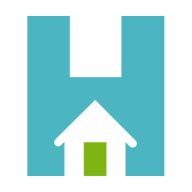 Steven Roberts
There is nothing quite like the feeling of getting away from it all and enjoying a camping trip in the woods. Sleeping out under the stars and pitching your tent in the middle of the wilderness is something that everyone should experience. For those who have already experienced it, you have likely also experienced tripping over the ropes used to tie down the tent and keep it up. The darkness makes the stars look great but it also leads to some camping accidents.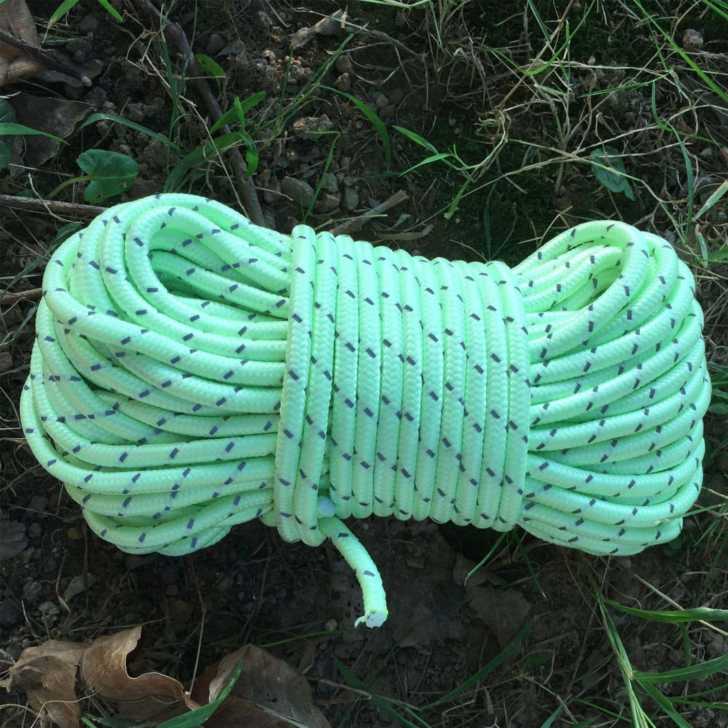 Have you ever seen something and wondered why nobody thought of it before? You are about to have one of those moments. Glow-in-the-dark ropes now exist and you can use them for your late-night camping trips. It will help to stop those accidents, especially if adult beverages are involved. You will be able to see the ropes clearly and it also helps to spice things up a bit.
According to the official description: "Designed for outdoor recreation this line is great for emergency applications, hiking, backpacking, camping, fishing, hunting and traveling. This cord is an essential piece for any survival gear kit. The best substitute for standard Paracord this cord is also commonly used in crafting and bracelet making."
Listen. I dont remember who didn't believe me, but here's the glow in the dark rope that normally lives in my trunk. pic.twitter.com/XyiriS16nL

— Luci Grimm: On Springs (@LuciGrimm) August 21, 2019
Any outdoor activity that involves anything after sundown will get better with these ropes. They glow for five hours at night but they are also highly durable. They are made of polypropylene and diamond braids for additional strength. They are mold and mildew resistant, so you don't have to worry about getting them wet.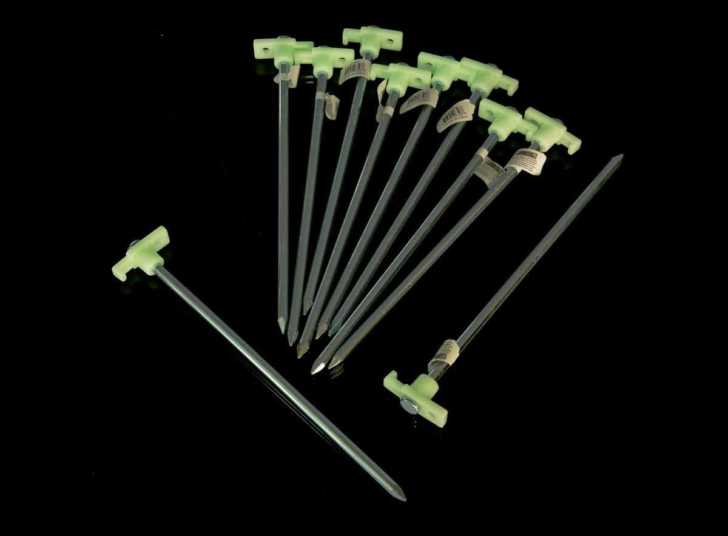 If you really want to be safe at night, try the glow-in-the-dark tent pegs. The stoppers on the pegs will glow all night long to keep you from tripping over them or stepping on them.
The product description says that the pegs can "hold strong against heavy winds in the dirt, grand, rocky soil, sand, and all kinds of terrain. This product is perfect for backyard sleepovers, beach trips, camping, picnics, sporting events, and so much more."
You have to expose the pegs and the rope to sunlight in order for them to glow-in-the-dark.
https://www.instagram.com/p/Bzi50n8BMmd/
You can buy two packs of glow-in-the-dark ropes on Amazon for $14 or a single rope is also available. It will cost you $12 for a pack of 10 glow-in-the-dark pegs.