Don't know where to start? This will help!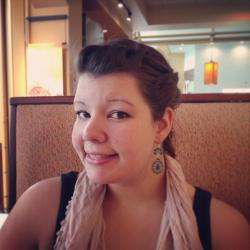 Jessica Griggs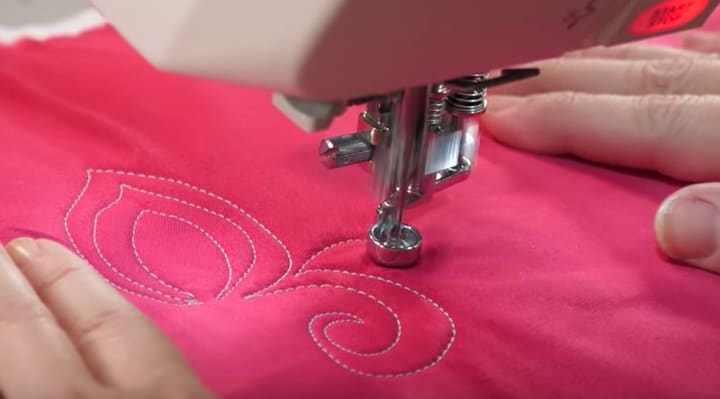 We've all been there – you've pieced a beautiful block, sewn a design together, made your quilt sandwich, and now it's just time to quilt your top… only, what do you quilt? For the life of you, you cannot think of any designs, or you're not sure if it will look good with the fabric and the blocks in your quilt. Once you start, there's really no easy way to go back, so you want to be sure you know what you're doing, right? Frozen with indecision, you call it a day.
Sound familiar? We've got some excellent tips for you in the video below!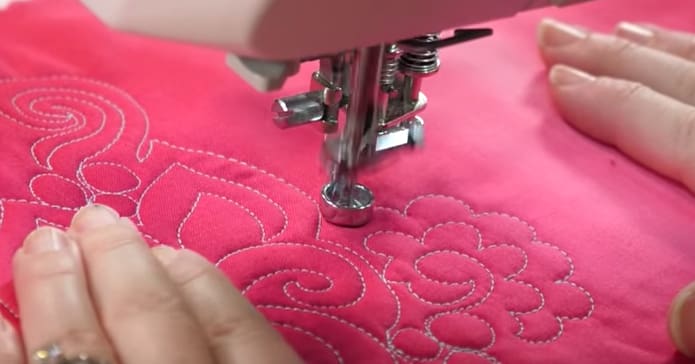 Today's video comes from none other than the amazing Angela Walters, from Quilting Is My Therapy. If you've ever watched anything from Angela before, you'll know just how much she loves free motion quilting.
Angela gives us some amazing tips and tricks when it comes to filling in spaces on a quilt top, and how to effortlessly move from one design to the next. The key really is to just get something in the space. People will notice a gap in quilting far more than a mistake in quilting. That is such good advice! Angela also says that your new best friend for quilting will be learning how to echo. Watch the video below and see what other tips are in store!