This is the easiest quilt to piece, but it looks so complicated!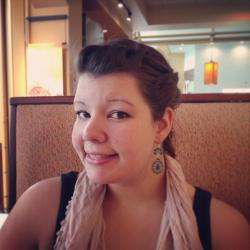 Jessica Griggs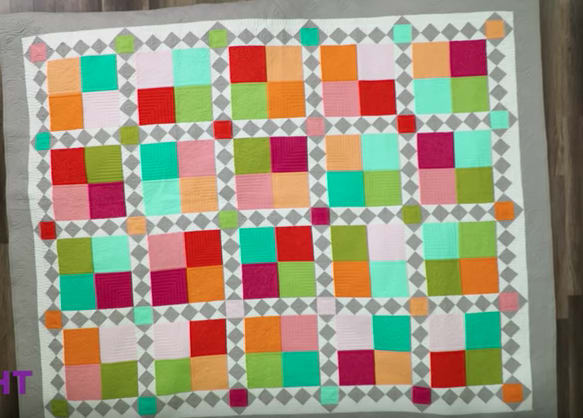 If you've been around the quilting community for any amount of time, then you'll probably recognize master quilter, Angela Walters. I just love all of her tutorials! She's so funny and relatable, it's just like quilting along with your best friend.
In today's video, Angela is working on a Four Square quilt block. This classic block is used as a staple in so many quilting patterns, which makes this project perfect for quilters of every skill level! The block itself is just as easy as it sounds – four squares are sewn together to create the final block.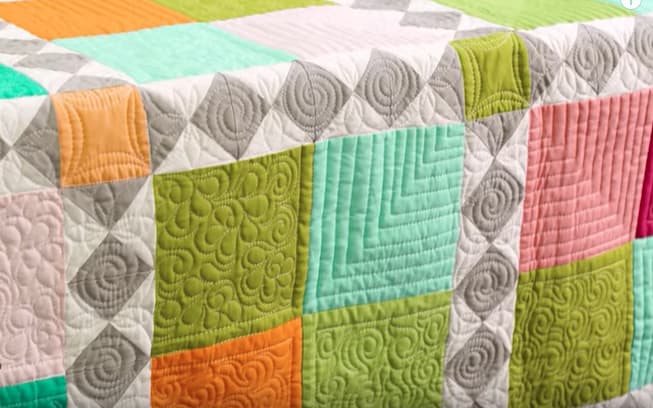 I love what Angela does to add a little flair and personality to this otherwise simple block. Using half square triangles, she creates a duo-tone sashing. To complete the look, Angela adds back in smaller squares of the original colors as cornerstones in the quilt.
And just look at that top quilting! Angela sure loves to freemotion quilt, and this project is no different. Watch as she shows us how to get all of these little swirls and twirls, as well as the echo quilting. See how she decides what to quilt and where. I just love hearing what other quilter's thought processes are when it comes to top quilting!