Follow these 4 steps to get adorable decor!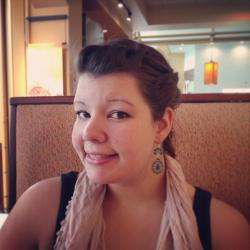 Jessica Griggs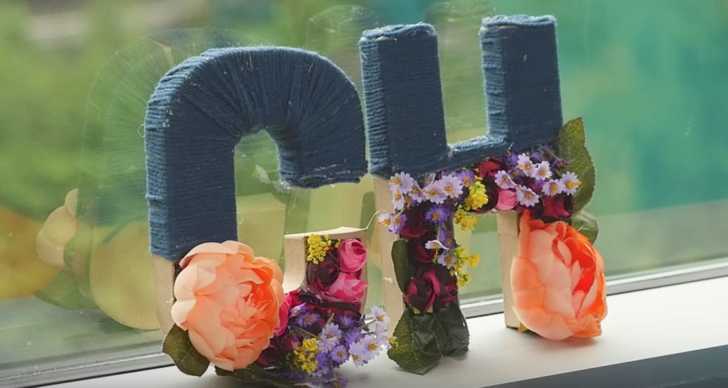 Wow! I just love how these letters turned out. I especially love that the supply list is short, and I had everything on hand. Usually, I'm not a huge fan of fake flowers, but I'll make an exception for this adorable decoration. Wouldn't these be absolutely perfect in a little girl's room? Or get bigger letters to hang over the mantel. There really is no place in the house that wouldn't benefit from these cute floral letters!
All you need for this quick and easy DIY is cardboard letters, a few fake flowers, string, and hot glue! The string is even optional, I considered leaving the top of the letters blank, but decided the dark blue really pulled everything together. Depending on what flowers you have on hand, I think the cardboard look would be really cute! Go ahead and see what we did in the video below, and get inspired to try out this craft for yourself. Don't forget to share a photo of your finished letters in the comments below!
Supplies:
– Assortment of fake flowers
– Cardboard letters
– Yarn
– X-acto knife
– Hot glue
Directions:
1. Draw a line across cardboard letters, and cut around the bottom half of each letter.
2. Secure yarn end to the top of the letter with a dab of hot glue. Wrap yarn around the letter, securing with hot glue every 5th row, until you reach the line.
3. Snip flowers from stems and arrange in the bottom half of each letter. Secure with glue.
4. Hang up or place on a shelf and enjoy!