Check out these brilliant tips and tricks to organize your sandal wardrobe quickly, inexpensively, and easily all summer long!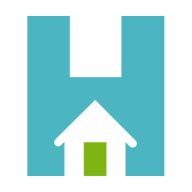 Caitlin Green
5. Storage Drawers
Organizing your shoes doesn't have to be complicated. Purchase a set of drawers or clear out space in a wardrobe that you already own, and pop your sandals in their! Let me tell you, it feels so good to have a place for all those summer sandals!
6. Plate Rack
Plate racks can be useful outside of the kitchen, too! I put a few of these in the mudroom for my kids and the pile of flip-flops that used to live there has now transformed into neat rows of cute little sandals. Such a neat trick!
7. Behind-The-Door Baskets
Even if you don't have any closet or shelf space to dedicate to your sandals, you can still keep them off the floor. Make some extra storage space behind the door with some storage baskets and you're ready to take on summer shoe weather!
8. Door Hanging Shoe Cubbies
This is what shoe organizers were MADE for! Especially if you've got a wardrobe of colorful, beautiful sandals, it can feel amazing to keep them organized AND on display. These bright, vivid flip-flops would definitely cheer me up in the morning!