We get it, it's hard to use your hands with normal gloves! These fingerless gloves will keep your hands warm while still allowing you to use your fingers!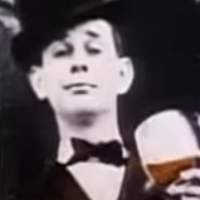 Chris Foster
Imagine this: it is winter time and your hands are cold but next thing you know someone is calling you. Have you ever tried to answer the phone with gloves on? It is impossible! As many times as you may try to swipe to answer, it just does not work. I swear even the gloves with the special tips do not last nor seem to work correctly for very long, so what are we to do? The answer is simple; we make our own fingerless gloves, of course!
Thanks to this tutorial from Meladora's Creations, we'll be able to keep our hands warm, look stylish and have full access to our fingers at a moment's notice.
Bonus: these fingerless gloves would also make great gifts for friends, family or anyone you've been trying to reach but they can't pick up!
You can find the written pattern here.