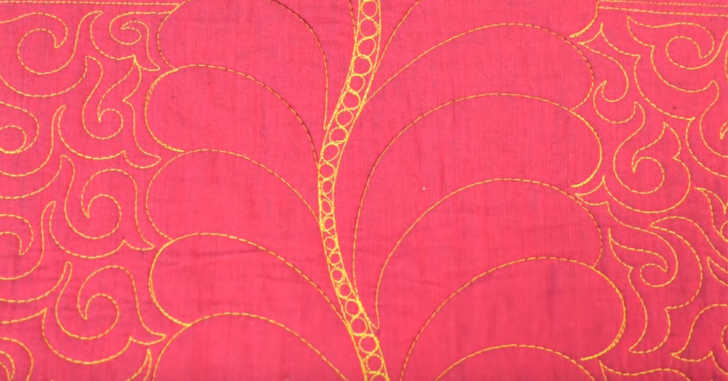 Free motion quilting is so fun, but it can be a challenge to decide what to quilt next! We've all been there – your quilt is pieced, the quilt sandwich is made, and you have even done a design or two on the quilt top that you really love… but now it's time to figure out some fillers for the rest of the quilt!
Never fear, Angela Walters is here with a new video full of ideas on how to fill in space around your quilting designs depending on if you want to highlight them or hide them!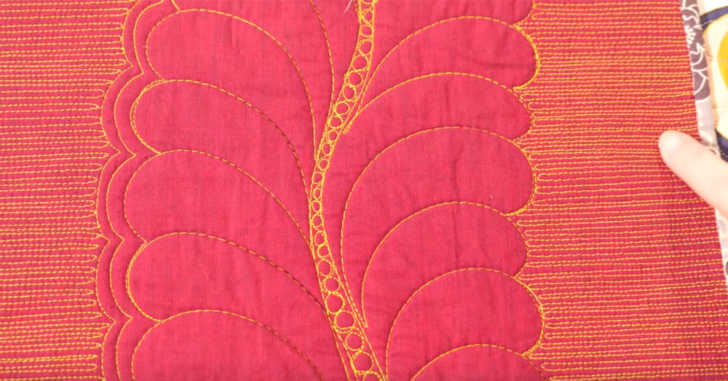 The key to picking a great filler quilt design is to determine the amount of contrast you want. If you really love your main design and you want it to stand out, you'll want to choose a filler with a lot of contrast. If, however, your main design didn't turn out the way you wanted, or you want a more subtle quilt design, you can choose a filler that hides the main design.
There are four things to keep in mind when determining contrast – thread color, design shape, the density of filler, and design direction. These two samples above show a difference in design shape and direction. Watch the video below to get a better idea and examples of the other filler ideas!