Who knew it was so easy to get this lovely effect?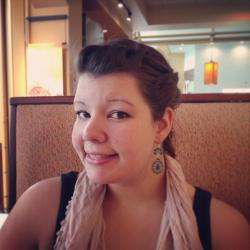 Jessica Griggs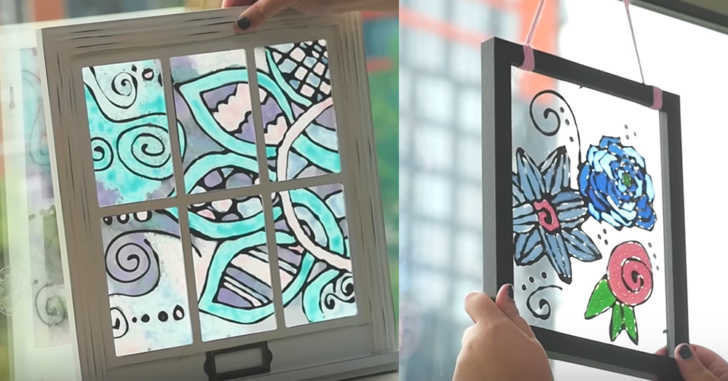 Would you believe all we did to get this gorgeous stained glass effect was mix paint and glue?! That's right. And I just love how they turned out! Wouldn't these make for fun decor around the house or garden? I have one of these faux stained glass windows hanging above the sink in my kitchen, and the other is out on the deck surrounded by a few potted plants. I love the color these bring to the house!
It really is as simple as mixing glue and paint. You'll need white glue and black paint to draw out your design, and then once that's dry you can mix just a few drops of paint in with some clear glue. As you can see from the samples, too much color in the clear glue makes it less see through. If that's the look you're going for, then great! I wanted to have some light shine through, so for the second attempt, I only added a few drops of paint to about 1/4 cup of glue. Go ahead and see what we did in the video below, and get inspired to make a few of these on your own! I bet the kiddos would love to help out. What a fun summer afternoon project!
Supplies:
– White glue
– Clear glue
– Assorted colors of acrylic paint
– Glass / window
– Paint brush
– Design from a coloring book, or drawn out by hand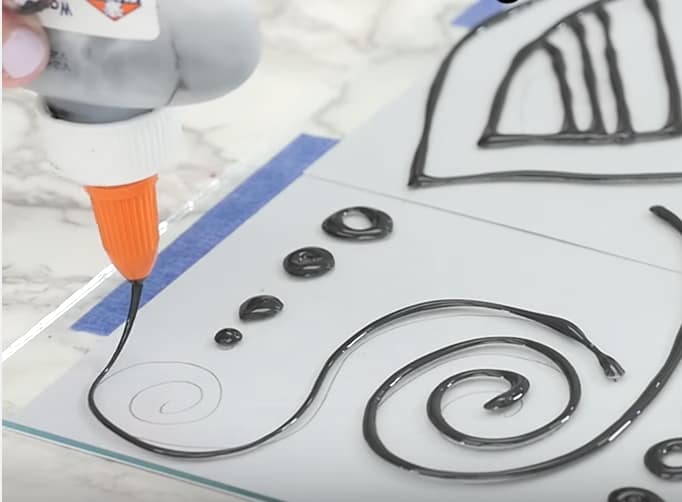 Directions:
1. Wipe down glass, and tape the pictures to the underside of the glass.
2. Add 1-2 teaspoons of black acrylic paint to the white glue and stir it up.
3. Trace the lines of the picture onto the glass surface. Allow time to dry completely.
4. Next, mix 1 tablespoon of clear glue with 1-2 drops of acrylic paint and mix. Repeat for all the colors you want to use in your window.
5. Paint on the colored glue in sections, as you would color in a coloring book.
6. Let dry, and hang up!