It's not as difficult as it looks!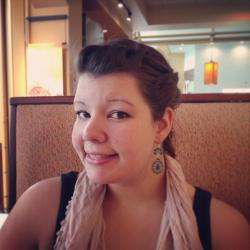 Jessica Griggs
We love all the creative trends, and we especially love that there are people who are much braver than us who want to try these things out and put them up on Youtube. Below, you'll see a video of how to decorate one of these cakes, and honestly, it doesn't look that hard once you break it down. We have a step-by-step tutorial so you can follow along!
Cake Sizes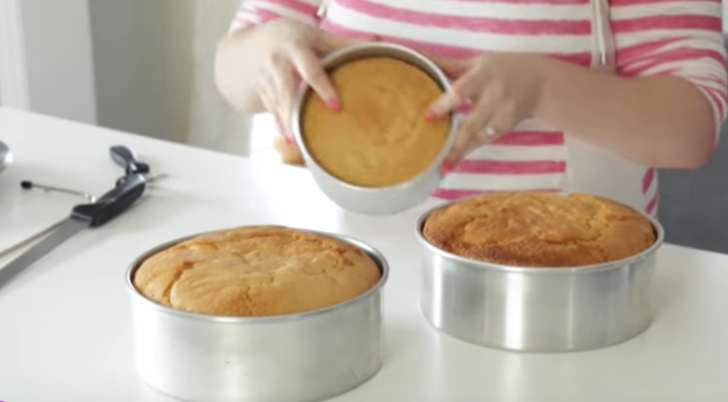 For this particular version of fault line cake, you'll need two larger cake rounds, and one smaller one. Similar fault line cakes are all the same size, with a simple, flat design, but this one has flowers piped on, so the baker decided to give those flowers some space. We think she made the right decision!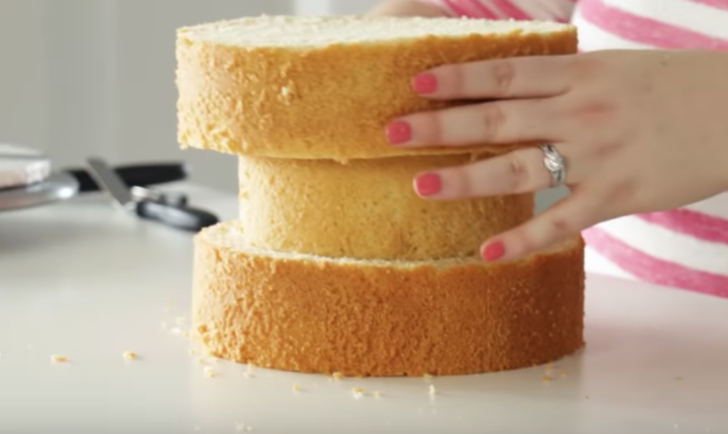 Crumb Layer & Stacking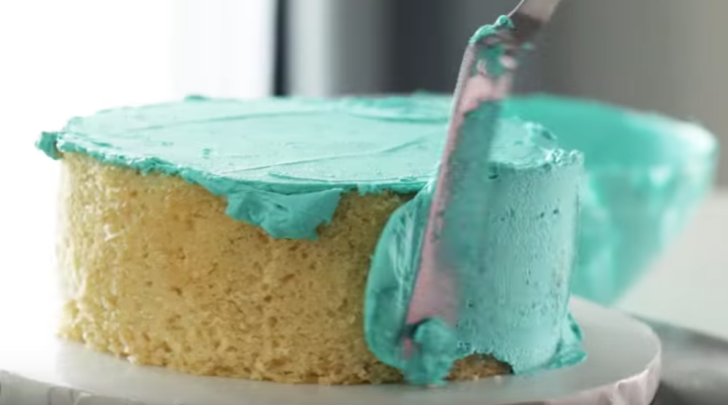 Once your cakes are cooled and you've evened out the top layers if necessary, it's time for the crumb layer of frosting. If you're unfamiliar with the concept, it's basically a thin layer of frosting on the outside of the cake that "traps" the crumbs. You'll add another, thicker layer of frosting later. When the crumb layer is done, stack your cakes! Pro tip: stick straws in the center of the cake and stack each one on. This way, they are secure, and the structure is more stable as a whole.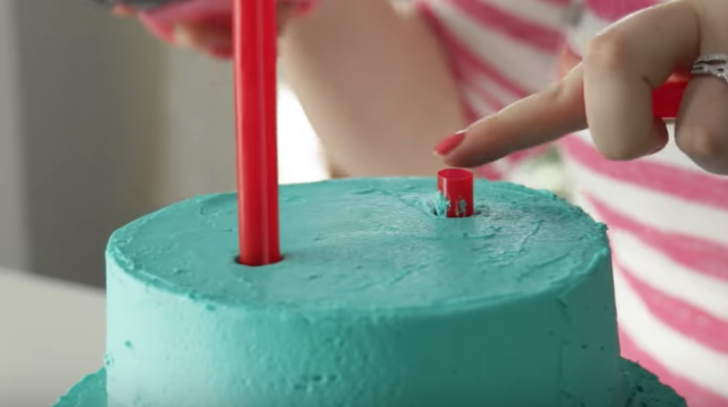 Piping Flowers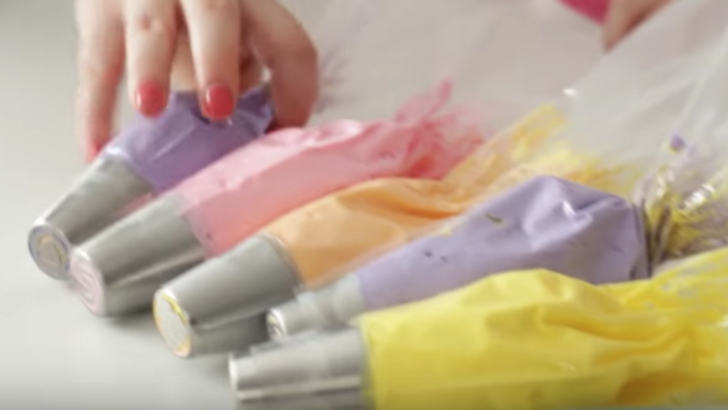 Here comes the really fun part; piping flowers! For this cake, the baker chose to use Russian tips, which create the lovely, rather large flowers you see in the final product. Of course, you can choose to use star tips or other piping tips you have to create your own, unique design. We love how this one turned out. Once the flowers are in place, add your thicker layer of frosting around the edges and top, making sure to "drape" the frosting over the edges of the flower design to give it that jagged look.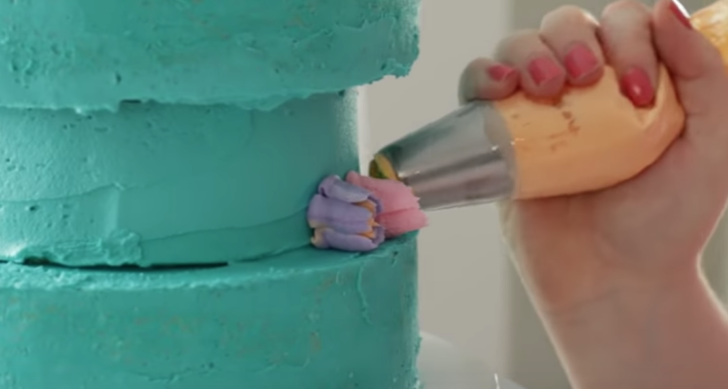 Painting Gold Trim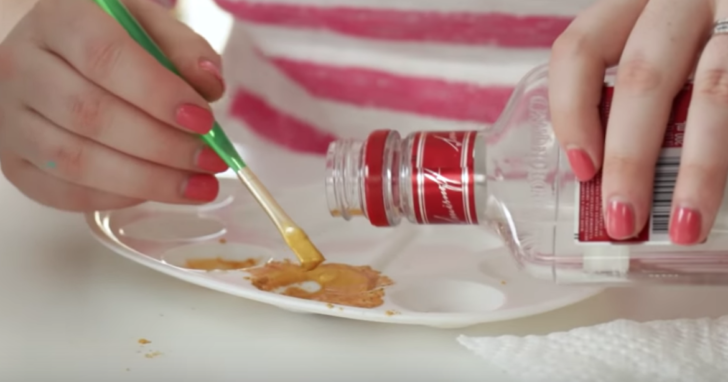 For another added layer of detailed fun, you can paint around the edges to highlight your work and draw attention to the jagged edge. You can do this by getting edible gold paint and thinning it out by mixing vodka or vanilla extract. Then, just take a paint brush and go to town!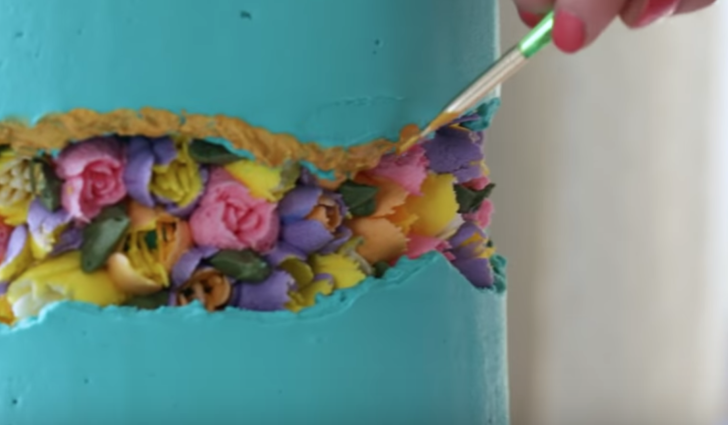 Finished Product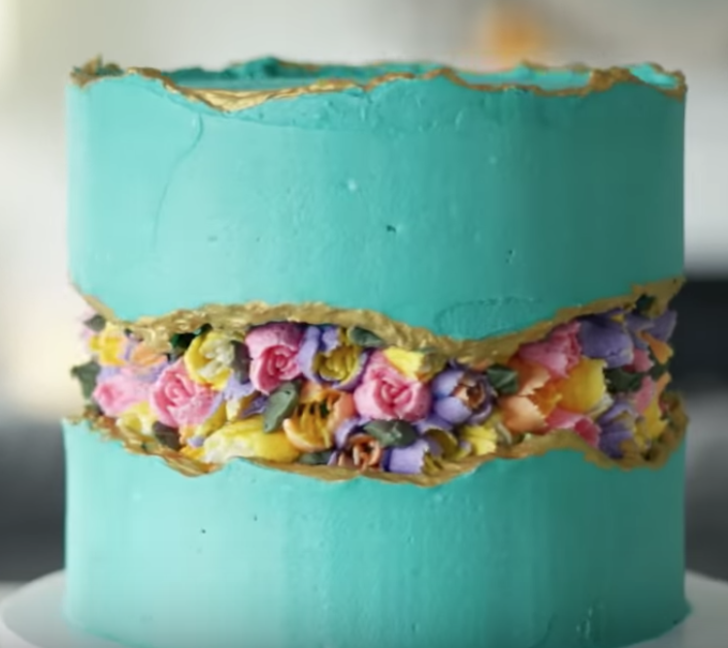 Don't you just love this? Sure, it might be a lot of work for an every day treat, but it's definitely a frosting techinique you can use for those special occasions. Go ahead and check out the video below for more in-depth details and instructions!