This easy and fun project is the perfect way to attract more fairies to your garden!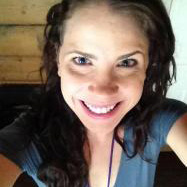 Katie Arnold
Working on your newest fairy garden and needing something a bit different? Maybe you are helping your friend, family member or neighbor with theirs and want to make sure they are different? We are loving this mini garden patio from Gild the Garden Show, using fast drying concrete and rocks to create the perfect patio. And as always, we promise this project is easy and affordable!
Fairy gardens are very popular right now and we are sure you will attract more fairies to your garden with this cute and fun little project. Your garden will be the favorite fairy stomping grounds of the neighborhood!
When you are done making your perfect fairy garden with mini patio, be sure to send us a picture so we can see and everyone can be inspired to bring more fairies to their gardens too!