Of all the vintage crafts making a comeback, I think I love this one the most.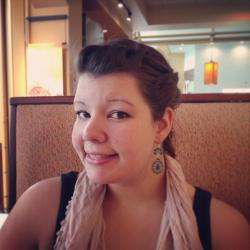 Jessica Griggs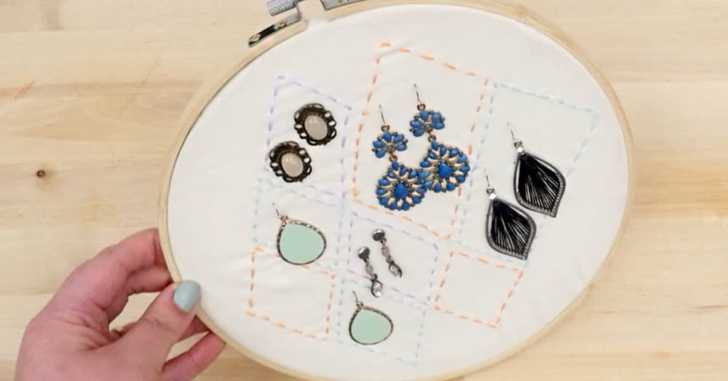 Of all the vintage crafts making a comeback these days, I think I love embroidery the most. While the traditional floral designs and quotes are exquisite and beautiful, I've really loved seeing how the next generation of DIYers has taken this craft and put their own twist on it! This embroidery hoop earring holder is the perfect example of past meeting present.
This craft project requires very little skill or knowledge of embroidery, so don't let that scare you away! If you have an embroidery hoop, some plain colored linen, and embroidery floss, you have everything you need for this awesome DIY.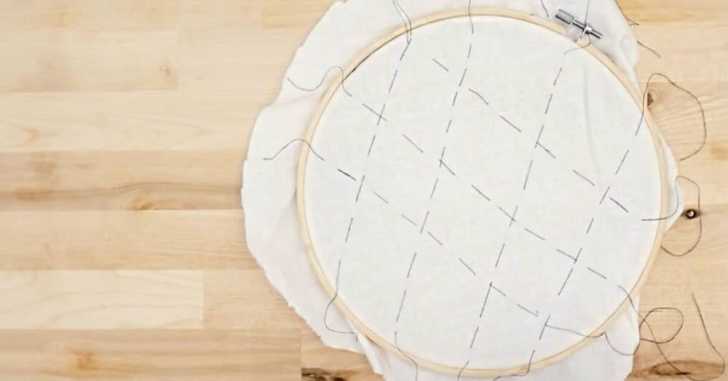 The key to this whole operation is getting the basting stitches right. A basting stitch is basically a quick, temporary stitch that will be removed later. Quilters often use these stitches to tack or hold layers together. For our purposes, the basting stitches are meant as a guideline. To make the basting stitch, simply thread your needle and start a long running stitch in your fabric. Don't knot your thread, as this stitch will be pulled out after the project is done.
See what we did in the video below, and get inspired to take up embroidery as a new hobby! What will you do with your new skills? Let us know in the comments below!