Rob from Man Sewing is back with an amazing tutorial!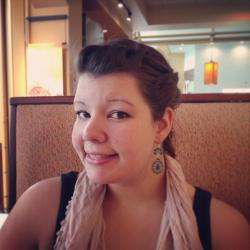 Jessica Griggs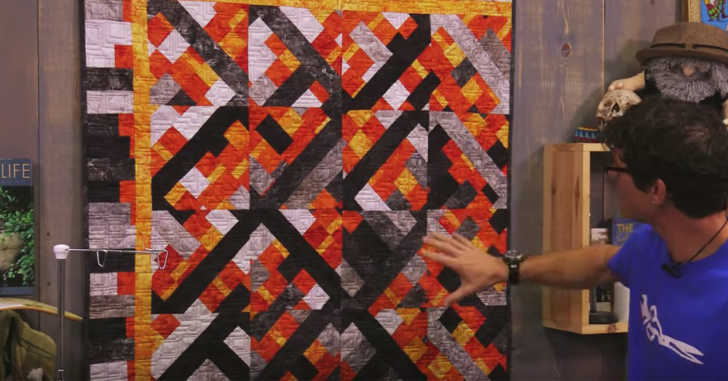 What do you think of when you see this quilt? I think of campfires on the beach, grilling out, and that sweet, smoky smell that will linger in my hair for a few days. This Embers quilt is meant to remind us of the logs crisscrossing when building a fire, the smoke dancing in and out between tall flames, and of course, the embers left long after the fire is out.
I just love the thoughtful design in this pattern, and though it may look complicated, it's actually quite simple!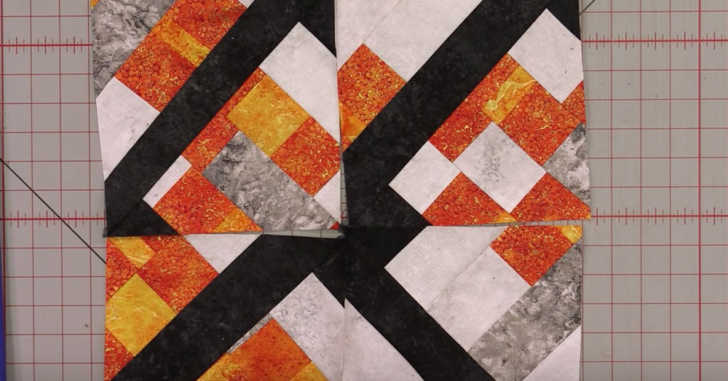 Rob from Man Sewing shows us exactly how to put this masterpiece together. It looks like patchwork, but it's really not! It's just a matter of arranging your colors, adding the black strip on top and bottom, cutting the big block into smaller blocks, rearranging those blocks, and sewing them back together again. You know the drill.
This project is made even easier by using 2.5-inch pre-cut strips in a smoky ombre pack. Then, add in the yellow and orange fabrics from the same line, and make your own 2.5-inch strips out of them. Once you have your strips, just arrange them and get to cutting! See how it's done in the video below. Happy quilting, friends!