These items can be found at any second-hand store, garage sale, or even on the side of the road!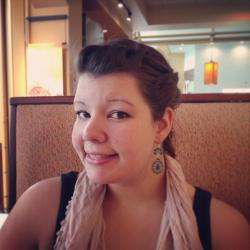 Jessica Griggs
I grew up working on DIY projects with my mom. Our weekends were often spent scouring thrift stores, flea markets, and garage sales in search of items we knew we could restore or upcycle. That being said, I know it can feel intimidating to start flipping thrift store finds. Where do you even begin?
This list has several super easy thrift store DIY ideas that anyone can do. These projects don't require expensive tools and they don't use any specialty objects that can only be found once in a lifetime. No, these items can be found at any second-hand store, garage sale, or even just lying on the side of the road!
Old Cabinet Door Upcycle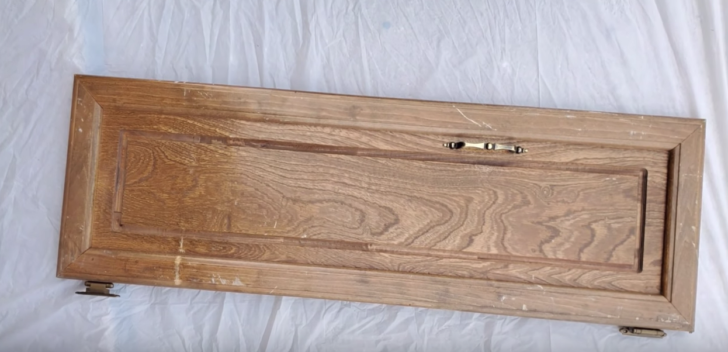 How many times have you seen old cabinet doors on the side of the road? Sure, some might be beyond saving, but a lot of these doors are worth grabbing up so you can do a few DIYs! First up – easy chalkboard. Start by removing any hardware on the door, and then scrub-a-dub-dub until the door is free of grime and dirt. Then, depending on your preferences, you can sand the door down and spray paint or stain the wood a different color. After that, simply grab a roll of chalkboard contact paper and trim to fit the inside of the door.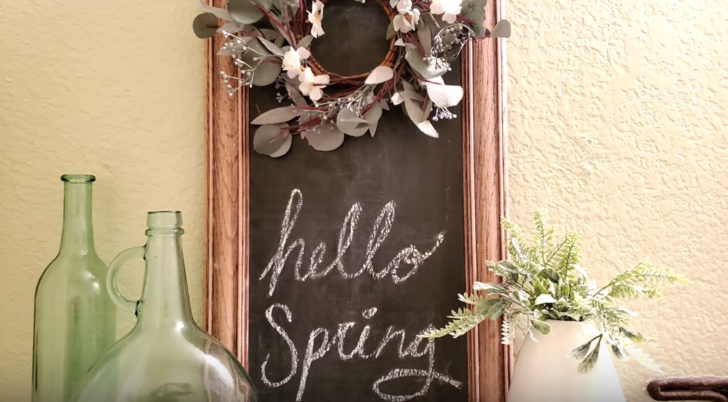 Another great option for old cabinet doors is this super cute hanger! You'll go through the same cleaning and sanding process as above, and then measure, mark, and drill holes where you want the doorknobs. Paint or stain the door, then screw the doorknobs in place. You can find fun and funky doorknobs at antique stores, or just go to Hobby Lobby and pick some up for relatively cheap.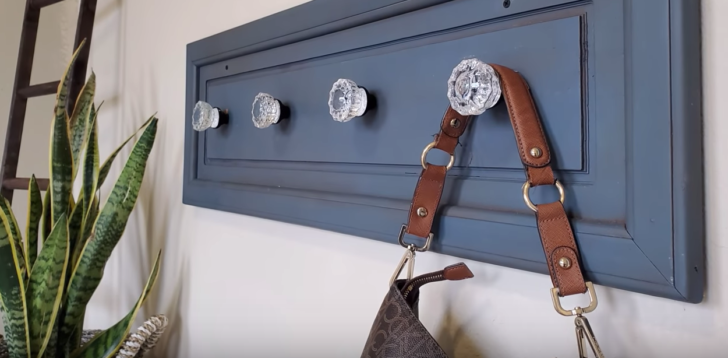 Ottoman Makeover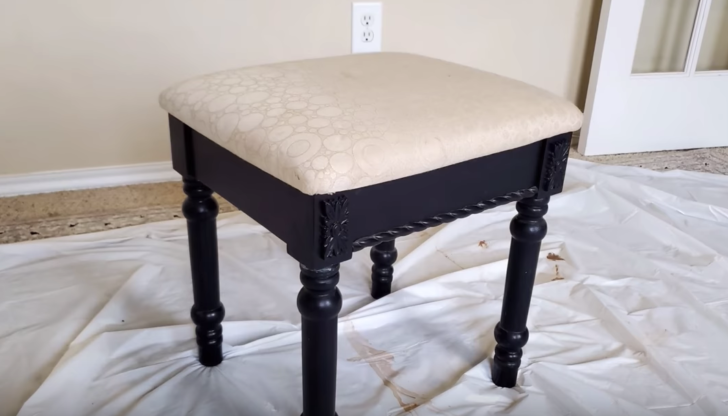 Dingy, stained ottomans like the one pictured above are a dime a dozen at thrift stores and secondhand stores alike. Sure, you might be tempted to pass something like this up, but it's easier than you might think to salvage this and turn it into something cute!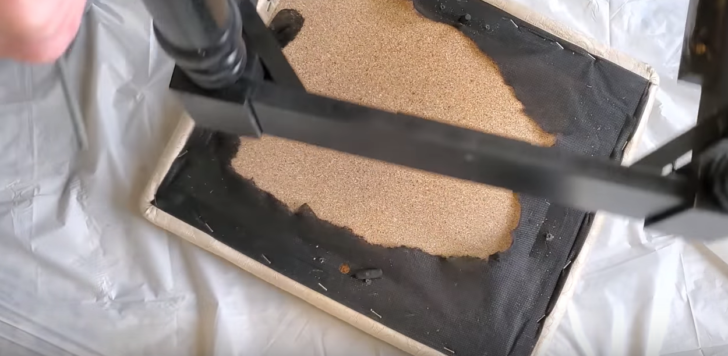 If you're anything like me, the idea of reupholstering something sounds awful and complicated. However, when it comes to something simple like this, it's actually pretty straight forward. First, unscrew the top and bottom. Scrub and sand down the bottom part of the stool, and then stain or spray paint it.
While that is drying, move on to the cushion. Take the staples out and remove the fabric. If the stains are deep, remove the top layer of padding and replace is with more padding. Then, cover everything with fabric, a sheet, or even old drapes. Really, whatever you have on hand that you like. Reassemble the chair and you're all done!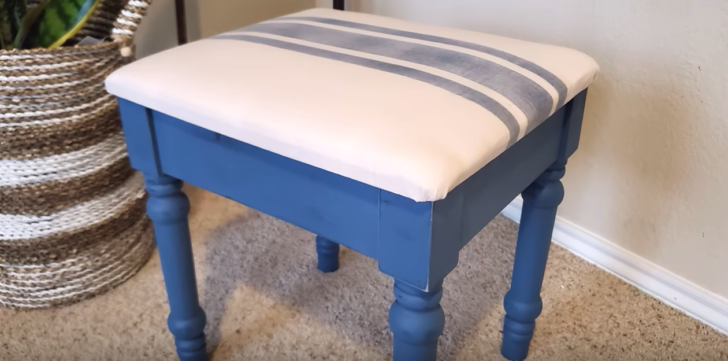 Recycling Canvas Frames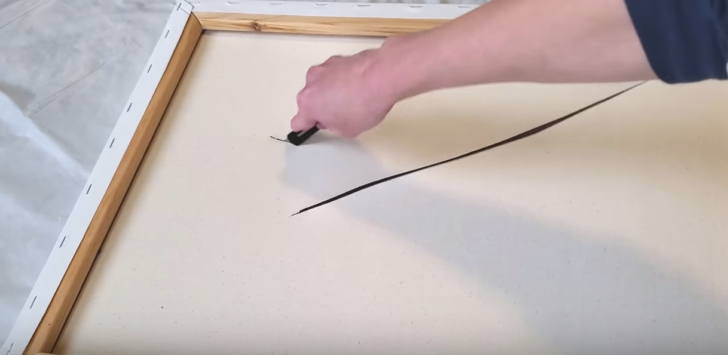 If you've ever been into a thrift store, then you know that paintings are a dime a dozen – almost quite literally. The wooden frames holding the canvas together can easily be repurposed into some pretty awesome things! Start by cutting away the canvas and removing the staples on the back of the frame. Then, either stain or paint the frame however you want.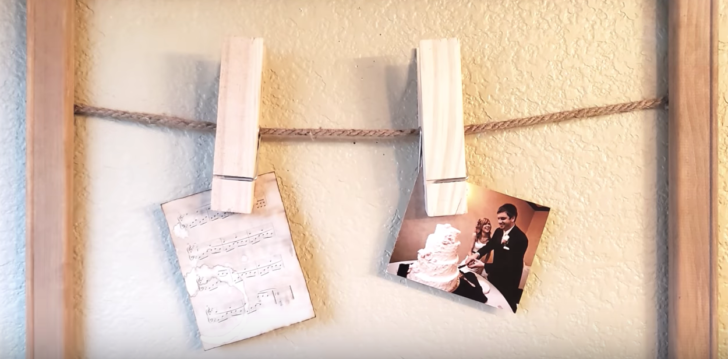 From there, you can staple a length of rope to the frame and hang pictures, memos, or recipes. You can also tie up mason jars and stick flowers in them for a farmhouse chic look. I'm sure there are dozens of other projects you can think of for this!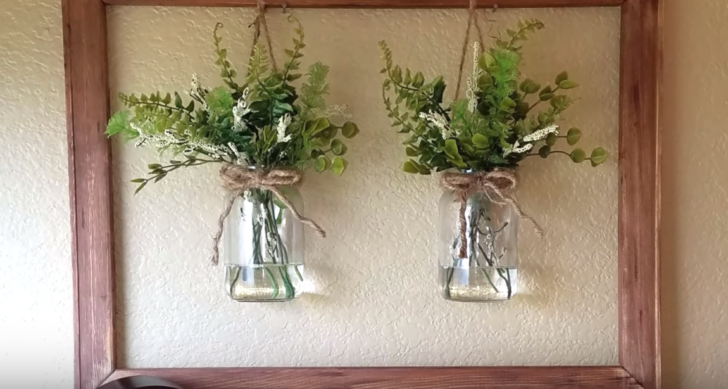 Get full project details in the video below!
[media height="270″ width="480″ provider="youtube" type="iframe" src="https://www.youtube.com/embed/Qp8IxfbTMFs?feature=oembed" ad="true"]