Seriously. You only need to know one stitch!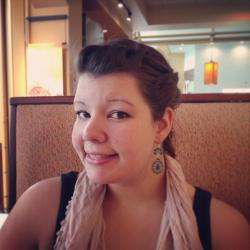 Jessica Griggs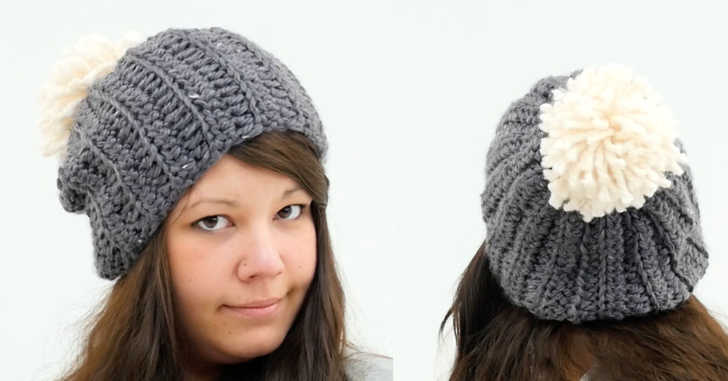 Whether you're a well-seasoned crocheter, or just working on your first few projects, this easy crochet hat is perfect for you. As a new crocheter, it's good to get a few short and sweet projects under your belt before taking on something like a blanket! This hat takes about an hour and a half to complete (depending on speed), and it's so warm and cozy, you'll want to wear it right away!
Plus, this pattern gives you lots of practice with one of the most used stitches is crochet pattern everywhere: the half double crochet. And you'll even learn a new trick to get some amazing texture – crocheting in the back loops.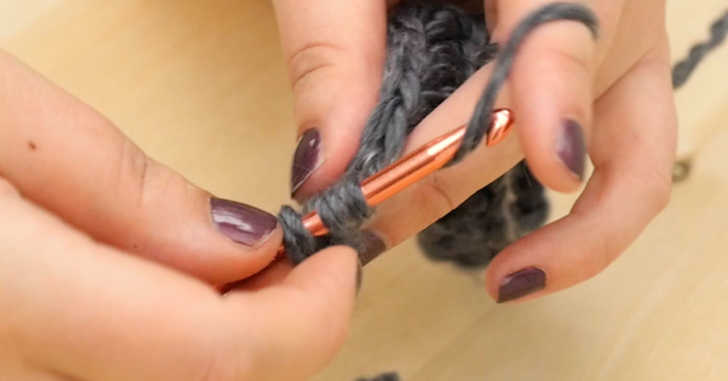 For this technique, instead of insterting the hook under both strands of the "v" stitch made by the previous row, you'll instert the hook in the strand farthest away from you. This creates that line, or ridge that you see in this hat!
This project isn't just for beginners – it's nice for crocheters of every level to have a nice and easy go-to hat pattern on hand! This is a great way to use up the scrap pile, too! Go ahead and see how easy this hat is, and scroll down for the free pattern below the video!
Easy Crochet Hat & Pom-Pom
1. Chain 25.
2. Half double crochet in the 3rd chain from the hook, and all the chains in the row.
3. Chain 2, turn work. Half double crochet in the back loops only, across the row.
4. Chain 2, turn work. Half double crochet in back loops only for 30 rows (give or take, depending on your head size).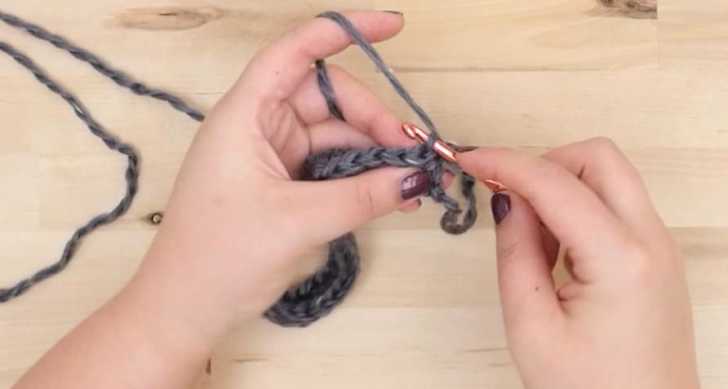 5. Fold piece in half and slip stitch along the edge to close.
6. Around one end, weave a string through the stitches and pull tightly to close up the hat.
7. To make the pom pom: Wrap yarn around your fingers several times and tie a knot in the middle of the bundle to form a bow. Cut the ends and fluff out. Secure to the top of the hat with a few stitches.