When I was a kid I used to love helping my mom vacuum. I found it so fun. Now that I'm an adult it is completely a different story. I dread vacuuming, but I have to do it because I like having clean floors. I miss the days when cleaning was like a second playtime. It was fun pretending to be an adult. Much different to being a real adult now. For kids, the imaginative part of the play isn't just fun, it's an important part of their development as it helps them get better prepared for life.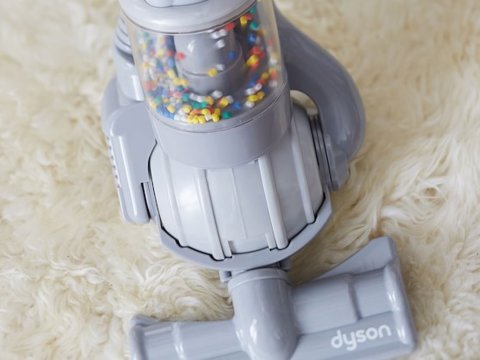 That is why it seems like both kids and their parents are in love with the new $30 Dyson Vacuum. Now your kids can get their very own toy version of the very popular Dyson Ball Vacuum. The toy model is a clever replica of the real vacuum.
Even the cyclone action is similarly mesmerizing to the real thing, but it comes with colorful beads that whirl around in the chamber. The toy even has a suction feature that mimics the real thing and has a removable dustbin. So they won't only play, but they can also properly clean your house for you.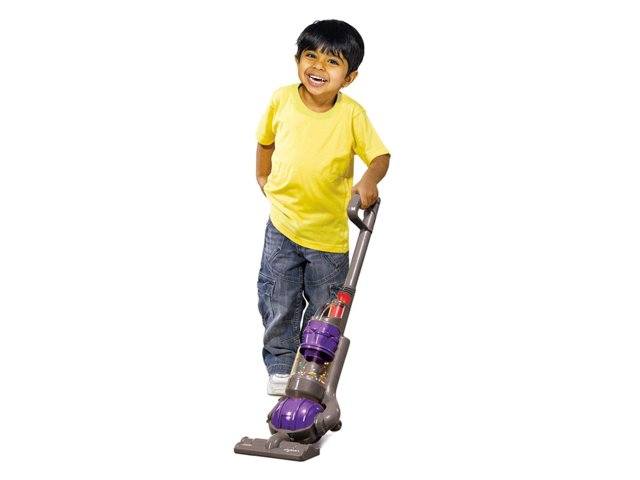 And for only $30, this 25-inch version is a much less cumbersome way of training your children on how to be proper adults when they grow up.
Now you and your kids can tag-team the house cleaning together since the kid's version basically lets them do everything that the adult version does. So, you can definitely let them practice their adult skills.
So, this Christmas it's definitely a good idea to get your kids something that they will love, and that you'll love even more when you can use them as extra help.