The beautiful Duchess Lace stitch gives your project interlocking shells with a criss-cross, diamond-like look.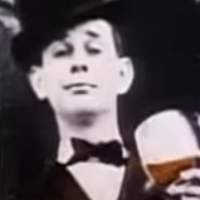 Chris Foster
We love the saying, "you learn something new everyday," and if we had our way, that something new would be crochet related every single day!
For the sake of today's tutorial, we are going to assume you are in the same boat and therefore love learning new stitches that you can use to switch up your projects and give them an entirely new look!
Take the beautiful Duchess Lace for instance, which gives your project a criss-cross, diamond-like look with interlocking shells. It is perfect for blankets and scarves, and all you really need to know how to do beforehand are the chain stitch, the single crochet stitch and the double crochet stitch! Seriously!
So be sure to check out the video tutorial below to learn how, and follow along with the written directions here!
When you are done, let us know how you used this stitch in a project!