This pattern looks intimidating, but it is actually quite simple!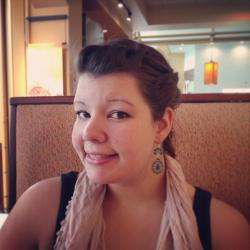 Jessica Griggs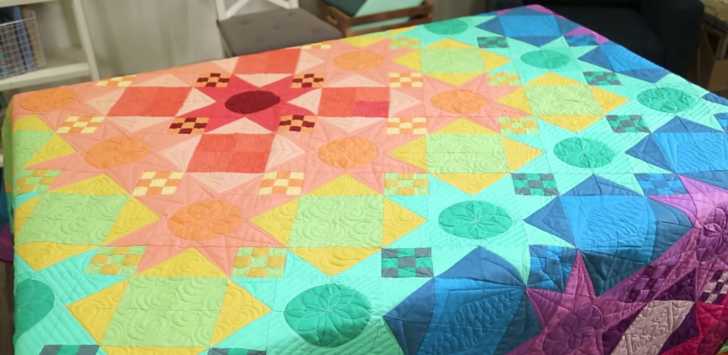 Isn't this quilt absolutely stunning? In this special Midnight Quilting Show from Craftsy, we learn how to make this gorgeous quilt using curved piecing and nine blocks. Sit back, pour a glass a wine, and quilt along with us! In this midnight special, Angela is a little more laid back with her wine and her jokes – it feels just like you're quilting with your friends! One of my favorite quotes from the show, "If quilting is my therapy, then threads are my meds." Brilliant!
This pattern may seem intimidating, but as you'll see in the video below, it all comes together quite easily. Watch as we learn how to piece, sew, sandwich, and quilt this pattern. And hey – if Angela can do while drinking wine, the rest of us should be able to pull it off while sober, right? Quilt along with us and don't forget to share a photo of your finished project in the comments below!