Simple, beautiful and perfect for your next project!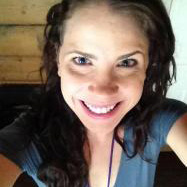 Katie Arnold
We all know a tutorial by Jenny from the Missouri Star Quilt Company is going to be a simple but also absolutely beautiful quilt. She has a way of taking even some of the most complicated patterns and turning them into something manageable, regardless of our current skill level.
We love the simplicity and beauty that surrounds this Double Square Star Quilt and we think it will be absolutely perfect in our guest room this spring!
For this double square star quilt you will need three charm packs of 5" squares and your back fabric cut into strips. Now, we will leave it there and let Jenny do her thing. Please, please, please do not forget to share your finished projects with us, we absolutely love to see them and can not wait to see how your Double Square Star quilt turns out!