Try this twist on an old classic!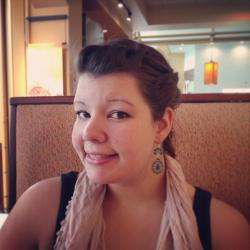 Jessica Griggs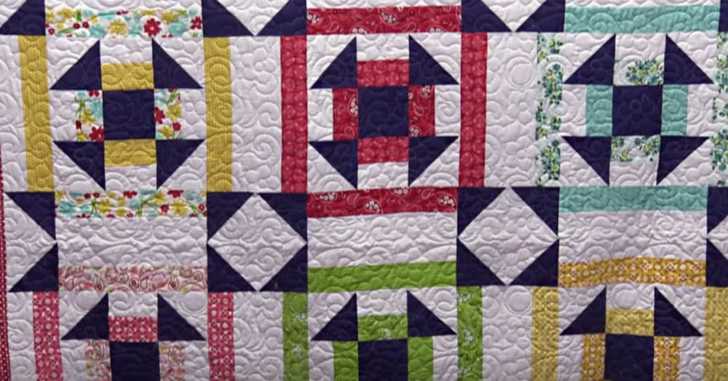 Isn't this quilt just lovely? It's made up of 12 giant blocks, and you probably recognize what's at the heart of each one – a churn dash block! These giant blocks are double churn dash blocks, and Jenny from the Missouri Star Quilt company is here to show us how to make them for ourselves.
This project is made all the easier by utilizing jelly rolls to take on the brunt of the measuring and cutting out of the equation. It's no secret that we love a good jelly roll project, and this one does not disappoint!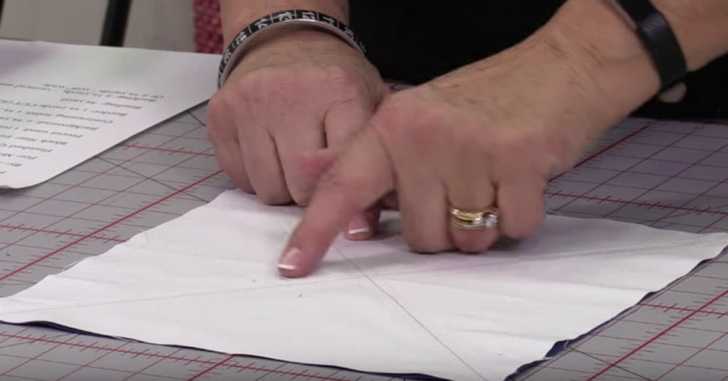 As always, Jenny shows us some great tips and tricks for how to piece this all together. First, we see a super quick and easy way to get a ton of half square triangles. This method is called the easy eight, and if you've never seen it before, you're missing out!
Jenny starts by placing one color on top of another and marking an X with a ruler. Then, she sews a quarter inch on either side of the line. Finally, she cuts right on the X and opens up 8 half square triangles! See how it's done in the video below, and don't forget to show us pictures of your finished double churn dash quilt!