Have you ever used this stitch before?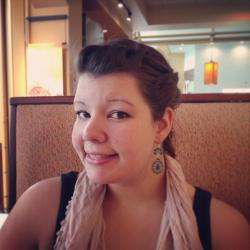 Jessica Griggs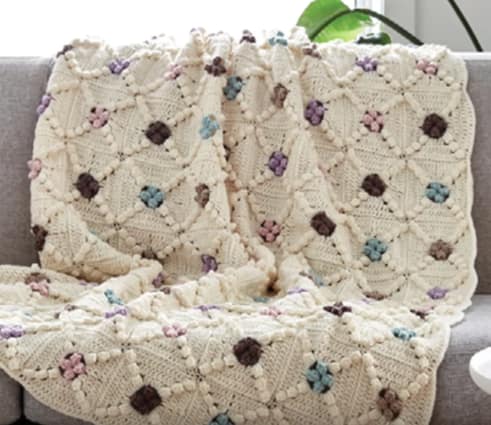 Isn't this Little Dots afghan simply stunning? I can't get over the amazing texture and pops of color in this pattern! Now, you may be thinking that this is too complicated for you to try, but trust me when I say if you can double crochet, you can make this afghan!
Would you believe that this afghan is made up of granny squares? That's right!! If you love granny squares as much as I do, then you definitely need to try out this pattern and crochet along with the video below!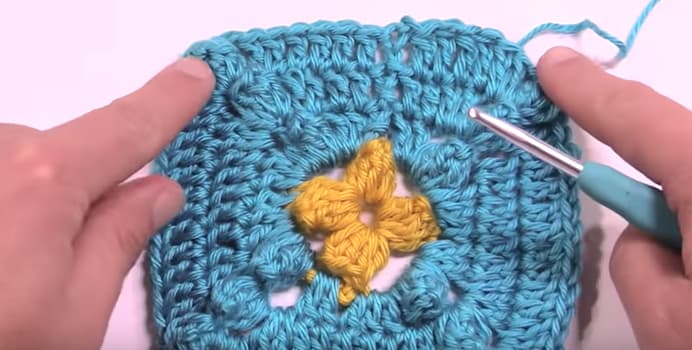 The thing that really makes this granny square (and therefore the entire blanket) so special is the popcorn stitch, or sometimes refered to as the puff stitch. Have you ever done one of these stitches before?
You start out by crocheting five double crochets into the same stitch. Then, pull up your last loop, take out your hook, and insert it into the first double crochet of your set of five, grab the loop you just pulled up, and continue to pull it through. Your cluster of five double crochets will pop right up, creating that amazing texture we see in this pattern!