Here are the best dollar store decorating hacks!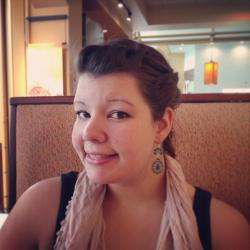 Jessica Griggs
DIY Lace Banner
It doesn't get much simpler than this – paper lace hearts you can get in droves, and a ribbon. Nailed it.
Love Glasses
This is so cute! Cheap plastic wine glasses, glitter spray, and tea lights. Plus some leftovers from other crafts. I love the added detail of painting the tea lights. Adorable!
Floral Balloons
This is a great idea if you're planning a class party, or having a few guests over. What a great way to add a little feastive detail to an ordinary party supply!
Floral Letters
I know, I know, more fake flowers? But I think you'll agree these are totally adorable. Make this craft even cheaper by cutting the letters out of cardboard!