Here are the best dollar store decorating hacks!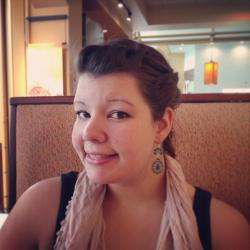 Jessica Griggs
Valentine's Day will be here before we know it! If your holidays were anything like mine, you're only just now recovering from the extra bills and unexpected expenses. Don't break the bank for Valentine's Day decor when you can get everything you need for a romantic and festive holiday at the dollar store! From recycling old gift bags to making the most of cheap picture frames, this list is full of the best dollar store decorating hacks. Read on to find out more!
Scrapbook Paper and Dollar Store Frames
The quintessential cheap craft supply: leftover scrapbookpaper. Just pick up some frames and spraypaint, and voila! Classy decor for under $10.
Framed Bags
I love this idea. Pick up some gift bags from the dollar store, and frame them! Wrapping paper would work too. What a creative way to reuse things!
Rose Floral Ring
This is my kind of easy decorating – just spruce up what you already have out around the house! You can pick up a bag of fake roses or rose petals at the dollar store, and simply glue them together to form a candle ring. Boom. Valentine's Day Decor done.
Fancy Centerpiece
As long as you have the fake flowers out, might as well make this guy! Wouldn't this look lovely as a centerpiece, with two long stem candles on either side? Talk about a romantic dinner!