This is a great project to bust your yarn and string stash!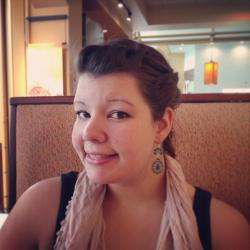 Jessica Griggs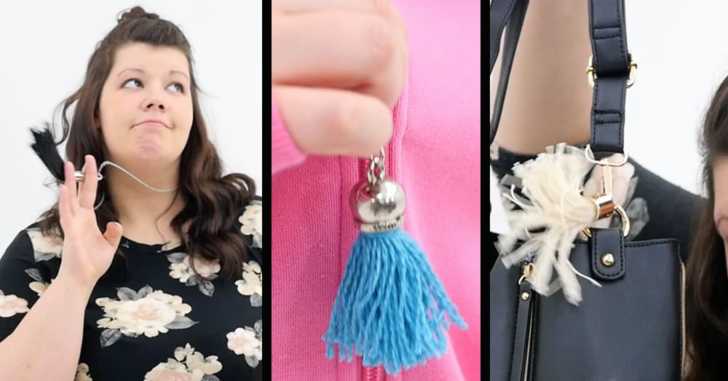 I don't know if you can tell, but I loved modeling off these trendy tassels. Whether you wear your tassel as a necklace, put it on a zipper, or clip it to your purse, I know you're just going to love this DIY from our friends over at Pacific Fabrics!
Did you know you can make your own tassels? I was totally blown away by this easy tutorial. I thought you could only harvest tassels from the sacred tassel tree – just kidding. But I really had no idea this trendy accessory was so easy to make!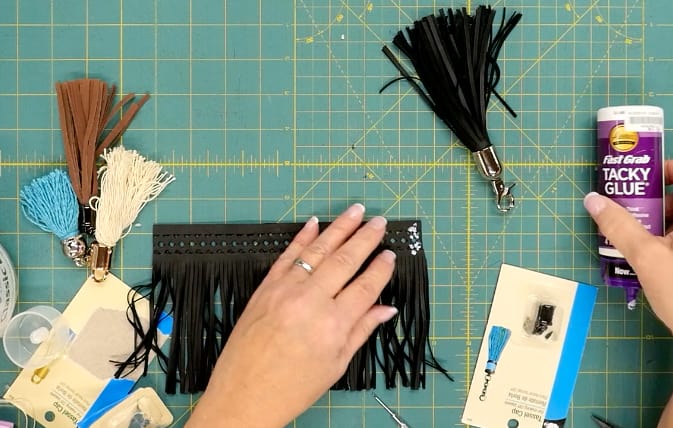 If you don't have a tassel maker, like in the video below, there are still a few ways to achieve this look. For example, the easiest way to make a tassel is by using fringe. You can pick up different kinds of fringe on a roll from your local craft store. Once you get the look you want, simply glue and roll!
Go ahead and watch the video below for the full instructions, and get lots of ideas on how yo use your newly made tassels! Which one is your favorite? Let us know in the comments below!