This is such a fun and easy project!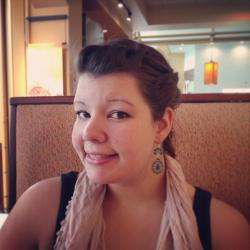 Jessica Griggs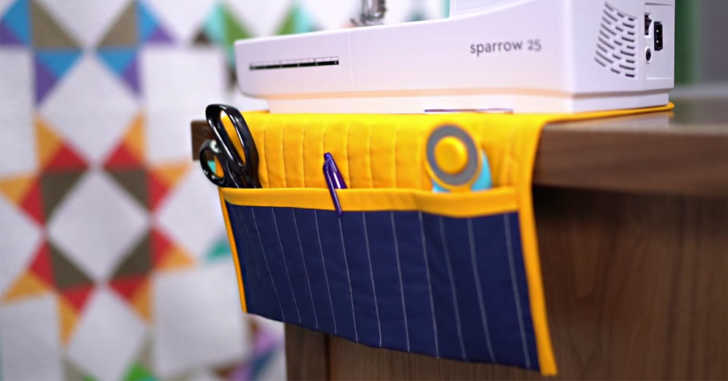 We've all been there – you have your fabric gathered and a new quilt pattern printed out and ready to go. You've arranged your fabric in just the right order, threaded the bobbin on your machine, and you're ready to get to piecing that quilt block. But where is your rotary cutter? How about your fabric scissors? It seems like once you find one thing, you've already lost another. Or maybe you have everything stored away so you know where it is, but once the chaos of quilt making begins, you often lose your tools underneath yards of fabric and your cutting mat.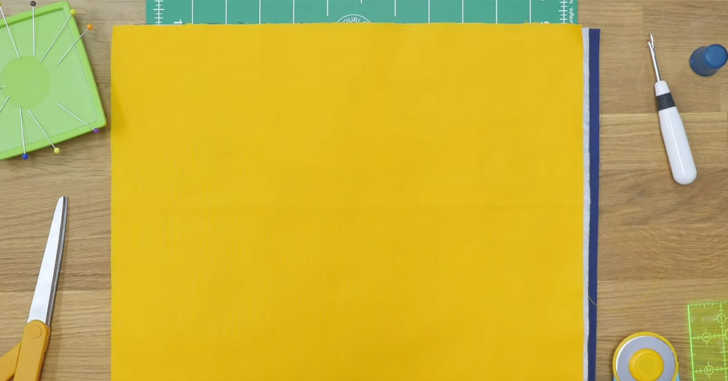 No more! Say goodbye to the days of frantically searching for just the right tool. With this awesome sewing pad organizer, keep everything in one place that's easy to grab. The beauty of this organizer is that you place it under your sewing machine and let the pocket organizer hang down over the table. It's such a perfect way to store your most frequently used tools like your rotary cutter.
Go ahead and see how easy this is to make! Using fat quarters and straight line quilting, this project comes together in no time. As always, happy quilting, friends!