Save money by building this garden bed so you can get more seeds and flowers!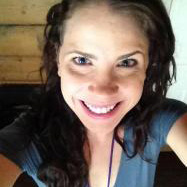 Katie Arnold
If you are new to gardening, it can definitely feel a bit pricey at first. Sure you know it will be worth it when you have fresh produce coming out of your ears but that initial investment for equipment, seeds and anything else you may not already have on hand, can definitely add up, and fast!
We are here today to help you save a little money! This DIY raised garden bed tutorial from Vanessa of Crafti Gemini should ease your concerns over needing an expensive garden bed or super expensive setup when you can do it all for under $15!
If you ask us, the more money you save on building, the more money you can put towards plants, flowers, seeds and having a beautiful and flourishing garden!
We are excited to see what your garden looks like so be sure to take a few pictures and share them with us!