We love the look of metallic accents, but not the price. So we found a way to do both!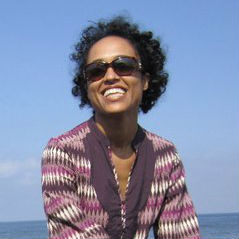 Sarah Cool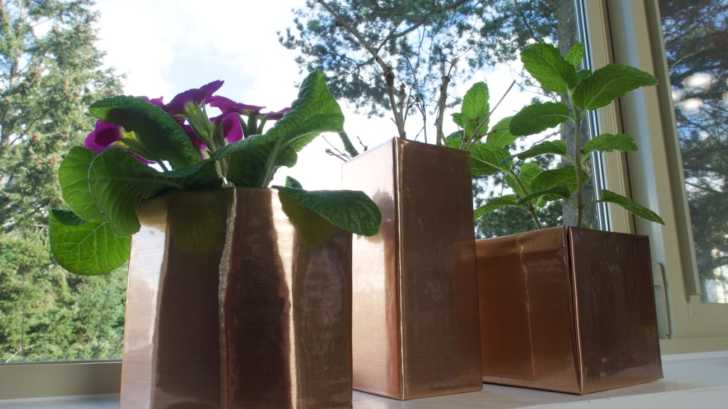 We love to add little pieces of flare and detail to our home, and while most home store retailers will offer a wide variety of trendy knick-knacks, it's all too quick and easy to blow through a budget. As far as design trends go, metallic accessories are definitely "in" right now, but they can get a little pricey. Not wanting to miss out on a really cool trend, we brainstormed some ways to achieve the same look but for way less. With just a few steps, we were able to achieve a home design piece at a fraction of the cost!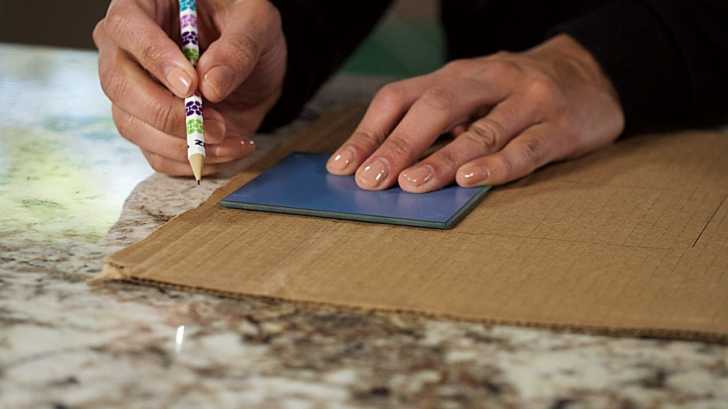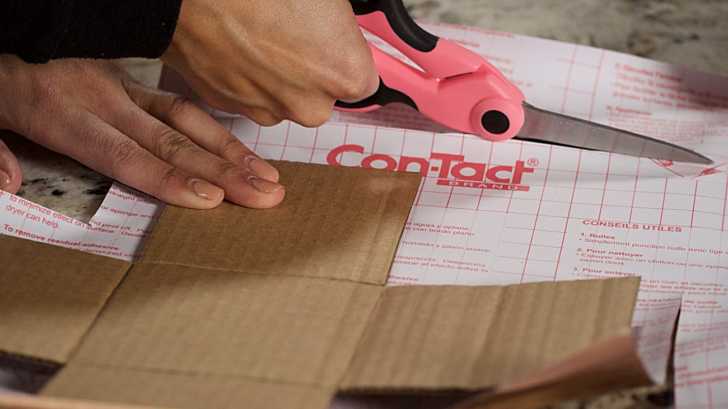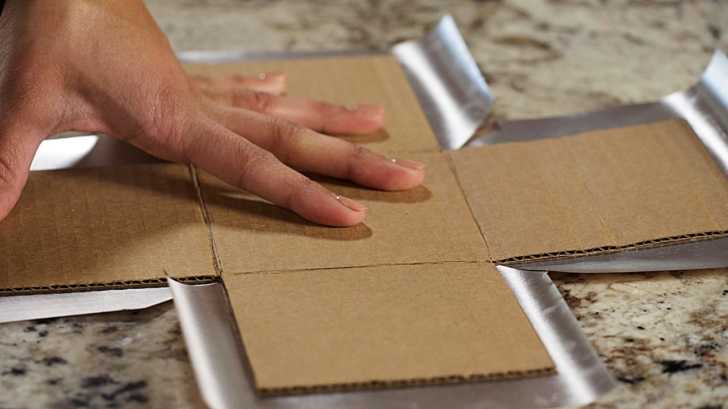 We grabbed a bit of cardboard from a package delivery, some metallic contact paper, and a pair of scissors. In a matter of minutes, we were able to create a super fun metallic box. We use the container for decoration on our bookshelf, with small flowers and succulents. In the kitchen we've used our faux-metallic box to hold a mini-herb garden, with basil, chives, and rosemary. We love how cool this looks at a fraction of the cost that a similar product would be at our favorite home design store.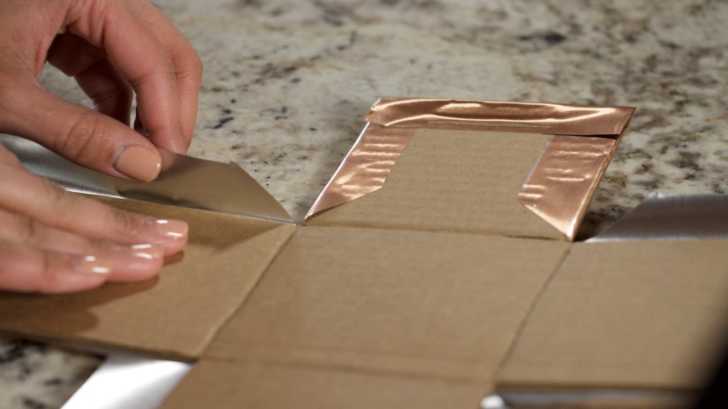 Sometimes all you need is a little creativity and a few supplies to create your own masterpiece. We liked this craft not only because it looks pretty and adds a little whimsey to our home, but also because it takes less than 10 minutes to finish a box. Our idea for easy accent decor became a quick afternoon project with lasting results that make our home feel a little brighter. DIY metallic boxes not only offer up a nice pop of color and shine to our living space, but they also were super inexpensive! This is a really simple craft project that anyone can do with minimal effort but maximum gain. We love the metallic shine as a cool accent piece to our kitchen counter, bookshelf, or fireplace mantle. Give this craft a try! You'll be super pleased with the end result.
DIY Metallic Planters
Supplies
Cardboard
Scissors
Metallic contact paper
Small plants or succulents
Directions
1. Measure height and diameter of the object you wish to contain. Use these numbers to measure cardboard and cut accordingly.
2. Roll out a sheet of contact paper and place cardboard cut out on top, add ½ to ¾ inches of extra length (this will be necessary for wrapping the cardboard). Cut out shape. Cut slits in the center corners.
3. Lightly score cardboard with scissors or craft knife according to the desired number of sides.
4. Remove paper backing from contact paper. Grab an extra set of hands if necessary! Place cardboard in center of contact paper. Fold over excess contact paper.
5. Pick up cardboard and fold into desired shape. Use additional contact paper to seal the ends.
6. Fill with desired objects, such as plants or pens and pencils.