It's always such a hassle trying to bring jewelry along on trips! These ideas to repurpose common household items will seriously up your travel game.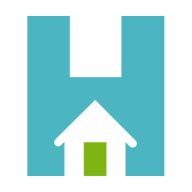 Caitlin Green
It's always such a hassle trying to bring jewelry along on trips. I usually end up with plastic bags full of tangled necklaces and jumbles of earrings. I'd never have thought to repurpose these common household items to keep me organized while I travel – but now that I know how, I have to share with the world!
1. Mint Tin Jewelry Box
I love how cute this tin turned out! You can even throw this adorable tin into your purse with pieces to transition your outfit from a day at the office to happy hour with the girls. Go crazy with fun colors and patters – and feel free to customize the cardboard dividers for your own preferences!
Materials Needed:
Mint Tin – the above example is made with an Altoid tin

Scrapbook Paper

Craft Glue or Rubber Cement

Paper Cardboard

(Optional) Penny, Paint-Stripping Gel, Extra Charms
Directions Overview:
Step 1: Scrape off paint with a penny and remove remaining paint with paint-stripping gel. (Optional)

Step 2: Trace, measure, and cut scrapbook paper to fit each surface of the tin. Then apply with craft glue or rubber cement.

Step 3: Measure and cut cardboard pieces to fit where you'd like them. Cover the cardboard with scrapbook paper, then glue it to the bottom of the tin.

Step 4: Add any additional decorations or charms to personalize it even more!
2. Placemat Jewelry Roll
This placemat jewelry roll is so cute and SO functional! I love the ability to easily customize the layout based on how many rings, earrings, necklaces, and bracelets I travel with. Feel free to add whatever fun extras you desire to really make it your own!
Materials Needed:
Placemat

Ribbon

Snap Closures

Sewing Machine or Needle and Thread

(Optional) Accent Trim, Ribbons for Tie-Closure
Directions Overview:
Step 1: Cut trim and ribbons to desired length and add snap closures to ribbons meant for holding jewelry.

Step 2: Space out ribbons and accent trim as desired and sew to your placemat.

Step 3: Add tie-closure on one edge and you're ready to roll!
3. Photo Album Earring Holder
To make this adorable felt earring holder, all you need is a photo album and felt sheets. If you'd like, customize your new earring book even further! Poke pairs of holes for easy storage, use a craft knife to cut out pop-outs, and jazz it up any way you choose!
Materials Needed:
3×5 Photo Album

Felt

Scissors

(Optional) Sewing Machine, Exacto Knife, Hole Punch
Directions Overview:
Step 1: Remove binding and take out plastic sleeves from the photo album.

Step 2: Trace plastic sleeves on felt and cut out as many pages as you need! (Optional) Sew edges of felt to match your photo album.

Step 3: Replace binding and attach your new felt sleeves!
Have your own methods for traveling with accessories? Let us know in the comments!