You can add this to your existing raised garden bed.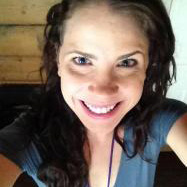 Katie Arnold
As is the case with most gardeners, we don't usually begin with a big yard with plenty of garden space. My garden began on the balcony of an old apartment and only when moving into my own house did I have enough space for a raised garden. I have been looking for a way to take my gardening to another level when I ran across today's video for a DIY Hinged Hoophouse, aka my own mini greenhouse.
After checking out the video, I knew this was something that I could do for my raised beds and knew I needed to immediately share it with all of you! I can't wait to get started on this project and take my gardening up to a whole new level.
Have you tried anything like this before? Head on over to our gardening Facebook page and tell us all about it!