Find some plastic skulls and flowers that fit together well size-wise, then you simply cut the back off the skulls and hot glue them to the flowers.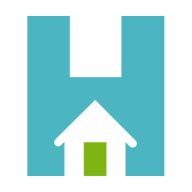 Chris Winters
Beejay Oslon, a father of two and an artist from Eugene, Oregon, always wanted to make decorating their home on Halloween a family tradition.
Each year he would add things to his spooky decor, from flowers with eyeballs to homemade gravestones.
https://www.instagram.com/p/B2x3m6jlX_1/
Oslon shares photos of his creations on hisInstagram account and went viral recently after posting a photo of his DIY skull flowers.
"For the last three years, our displays have grown little by little," Oslon told TODAY Home. "After Halloween last year, I knew I wanted to really do something special. I was shopping all the sales after Halloween, collecting discount plastic skulls, lights and other props to use the following year. When I saw these giant sunflowers at a craft store, I thought they'd make such a unique prop. Something no one else had."
https://www.instagram.com/p/B223TEIliRC/
Oslon has created an entire skeleton garden outside his home with a skeleton pouring water onto a bed of flowers from a skull watering can.
His Instagram followers are begging the artist to sell his creations online but he isn't quite sure if he wants to make a profit off his viral fame.
https://www.instagram.com/p/B2kwsA3F2di/
He does, however, tell his followers how to make them at home: "The basics of the flowers are really simple," said Oslon. "Find some plastic skulls and flowers that fit together well size-wise, then you simply cut the back off the skulls and hot glue them to the flowers."