This is so cute and easy to do! What a difference it makes!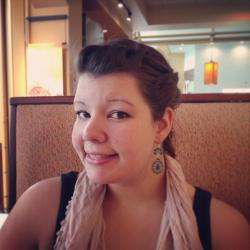 Jessica Griggs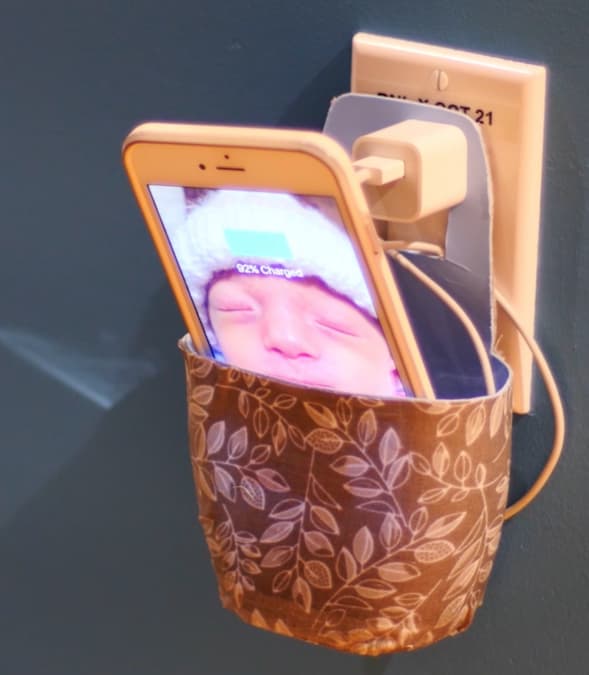 It's always annoying to try and charge your phone because you always end up with your phone getting all dusty on the ground, or the cords tangled up. Well, instead of keeping your phone on the floor, or trying to yank it out of the wall whenever you need it, you can make this adorable little Cell Phone Charging Holder and have it hang right on the plug!
It's so convenient to set your phone up with a little charging station because it also organizes the wires to have a tidier looking room. It's super easy to make, check out the easy to follow tutorial video below!
Materials Needed:
– Plastic baby bubble bath bottle
– Fabric
– Mod Podge
Directions:
1. Start by cutting your bottle about half way down on one side, but up higher in the back.
2. On the higher side, cut a hole that is large enough to fit the plug through.
3. Then line the holder up on your fabric and use Mod Podge to secure it to the bottle. Cover the bottom as well.
4. Then cover the edges of the fabric with Mod Podge and let dry.
5. Trim out the fabric that is covering the hole for the plug.
6. Then you are ready to hang it up over the plug for your phone!