Jen and her family would have made amazing memories at Disney World, but this make-shift trip will be far more memorable for years to come.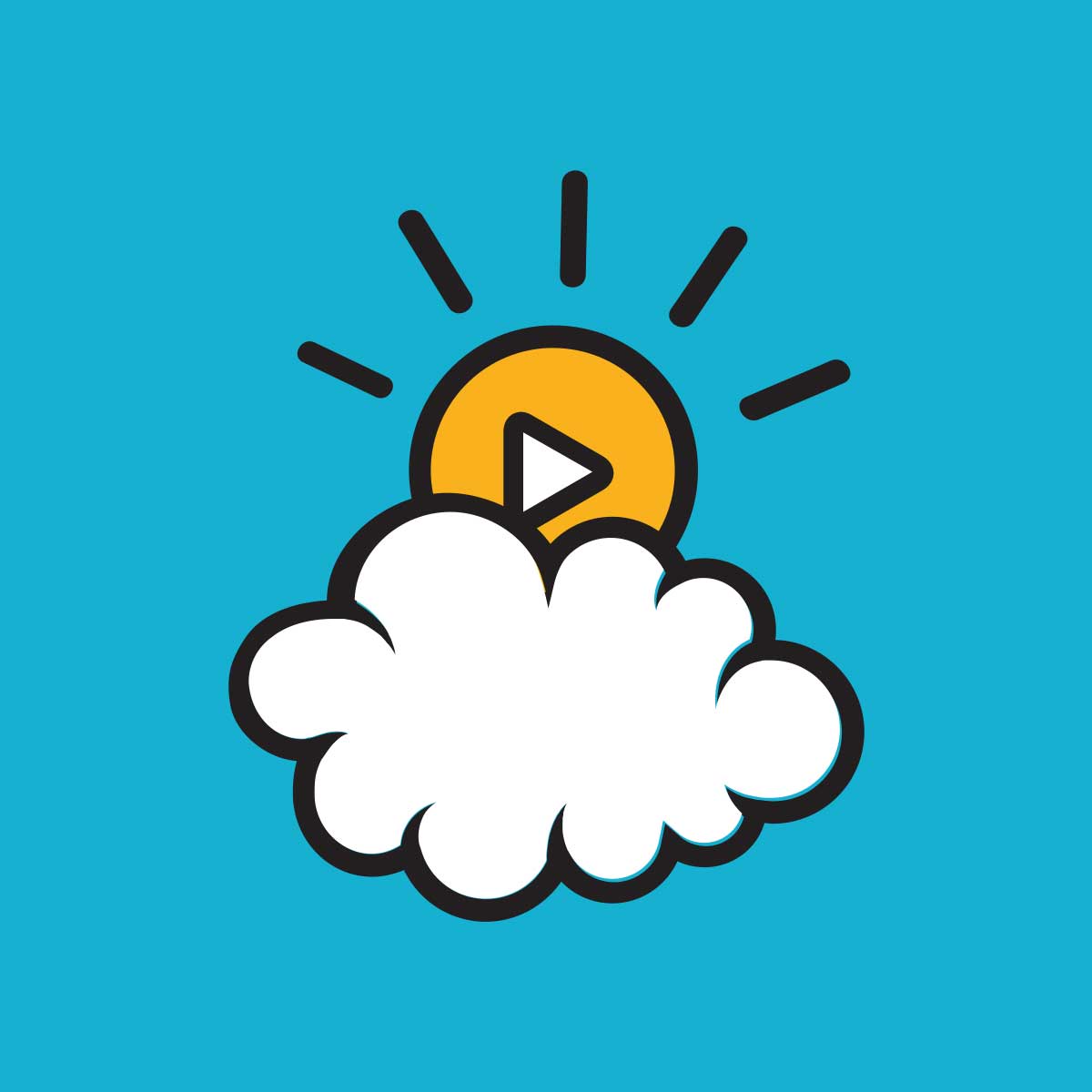 LittleThings
In March, Disney World and Disneyland announced they'd be closing their parks to help stop the spread of disease. It's the first time in historyall parks closed at the same time.
Jen Gray Sampson, her husband, and two daughters had planned to visit Disney World this spring but had to cancel their plans due to the closure. Unwilling to let the virus steal her family's joy, Jen came up with ways to bring Disney World to her home instead.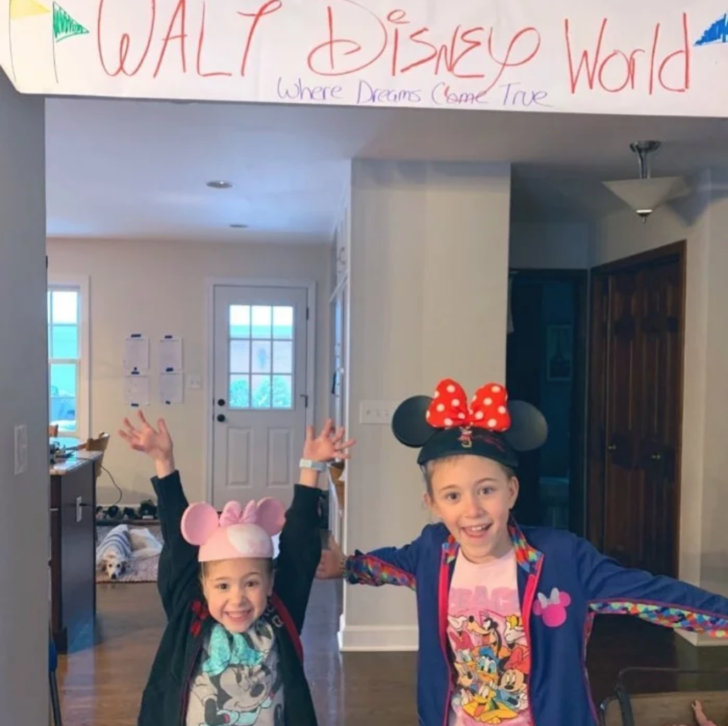 Jen has been documenting her family's "vacation" on her Instagram page with photos of their adventures across some of the major landmarks across the park. In each picture, you can see her daughters dressed in Disney gear, including their wristbands they would have worn to the park.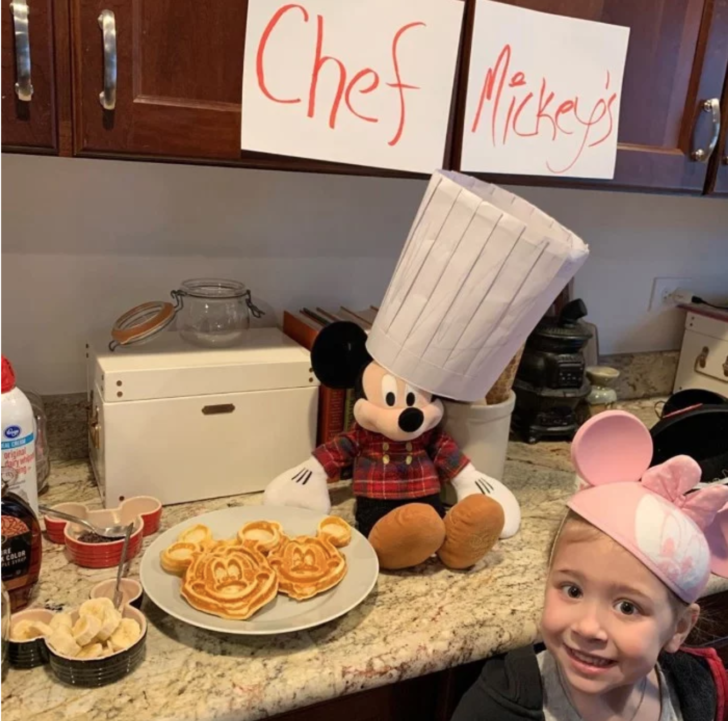 The girls have done a lot in a short time. They ate breakfast at Chef Mickey's, rode the monorail to the Magic Kingdom, and used their fast passes to ride some rides. Later, they got autographs from some of their favorite characters, joined a dance party, went to Epcot, had dinner at Mama Melrose, and even got a Mickey ice cream treat.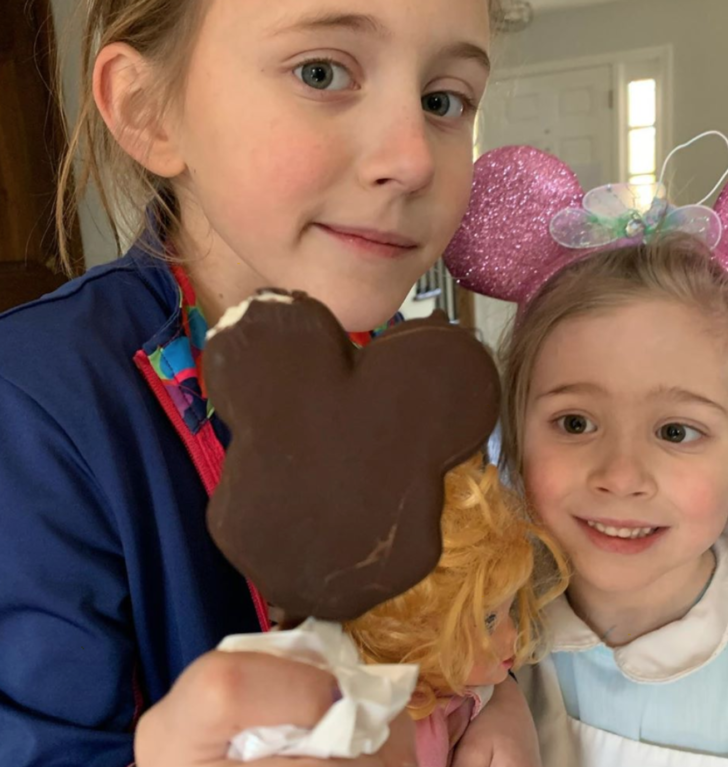 To make the day feel as realistic as possible, Jen and her husband pulled up pictures and videos from around the park whenever they visited a new spot. For rides, they put the girls in plastic containers, turned on videos of roller coasters, and helped them move around their "carts" to feel like they were truly on the rides.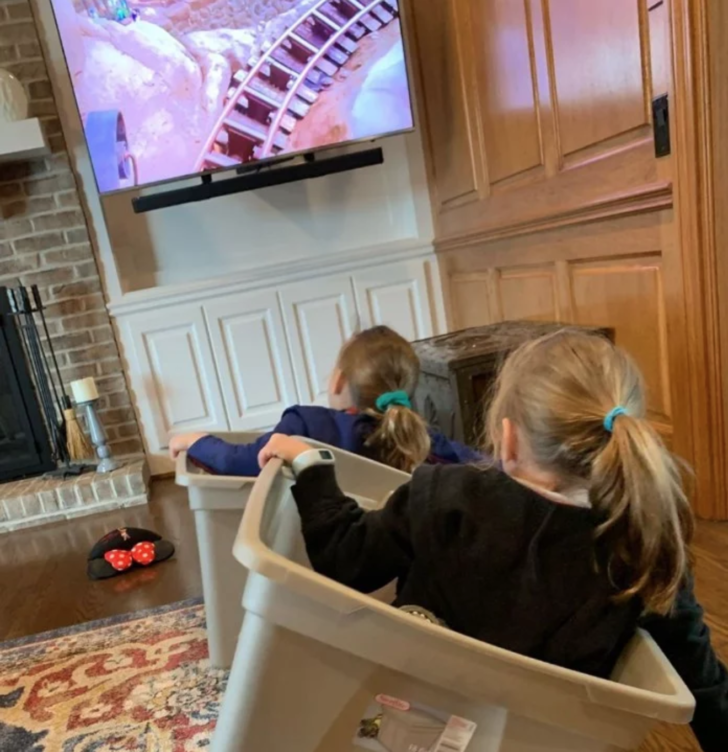 Jen and her husband even called in some reinforcements so the girls could watch a parade. Another family pulled up in their van (decked out in streamers), blasted some Disney music, and put on an awesome show for the girls.
There's no doubt Jen and her family would have made some amazing memories at Disney World, but something tells us this special make-shift trip will be far more memorable for years to come.
Check out their parade in the video below (we dare you not to laugh right along with Jen). Be sure to share this story to help make someone else's day a little bit brighter.
https://www.instagram.com/p/B-F1uQJJvi6/