Your friends and family will be asking you to make them some after they see your dish scrubbies in action!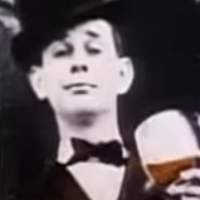 Chris Foster
Can I be honest here for a minute? Doing the dishes is one of my least favorite chores and yet it's the one that has to get done every day, multiple times a day. Don't get me started on the days  the dishes just keep piling up in the sink or when my dish cloth isn't tough enough for that pesky pan with stuck on food so I fill the pan with water, let it soak and come back later, hoping to finish the job I started.
Then I got to thinking, I have a crochet hook, the internet and a will to fix my problem by making my own scrubber to tackle those darn dishes! That's when I found this Nylon Pot Scrubber Tutorial and pattern from MaggieCrochet.
The hardest part of the whole thing was cutting the nylon netting (which wasn't that hard), then they came together relatively quickly, easily and pain-free. Now, I have a handful of these wonderful scrubbies that make doing dishes much less painful.