Exploring the Different Types of Crochet Hooks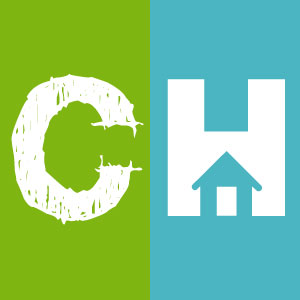 Crafty House
Crochet hooks come in all types of materials, from bamboo to steel to aluminum ñ so which material is right for a particular project, or better yet, for you? We've outlined the most common hook materials below, so you can learn their pros and cons.
Crochet hook sizes are a different story, and usually yarn labels offer guidance on which hook size works best with that yarn. You can always practice a bit and see if that particular hook size gives the look you want, and then adjust accordingly before starting the project.
And now, onto the different types of crochet hooks!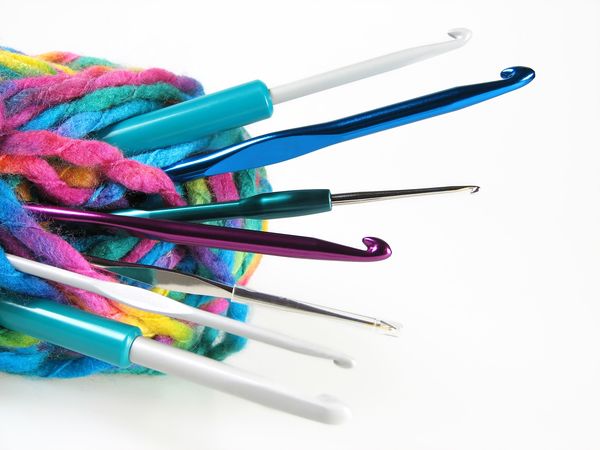 Bamboo: These lightweight hooks have recently gained popularity, thanks to their smooth and warm feel. And according to About.com, the lighter bamboo material could reduce hand fatigue while you're crocheting. They're available in many different sizes, making them a great choice for all skill levels.
Steel: If you're looking to work with thread, then steel hooks are the way to go. Some brands offer steel-plated hooks, while others offer 100% steel hooks ñ it all depends on your preference. With a thin steel hook, you can use thread to make doilies and other lace projects.
Aluminum: Another popular lightweight material for crochet hooks is aluminum, which many prefer because of its sturdy and solid feel. Aluminum hooks are also available in many different sizes, with Create for Less adding that some people say aluminum hooks help them crochet more quickly.
Plastic: This type of crochet hook is a popular choice for beginners, as plastic crochet hooks are both lightweight and inexpensive. One downside, however, is that plastic crochet hooks aren't the sturdiest ñ they tend to break more than hooks made with other materials.
Ergonomic: Hooks with grips or handles designed to ease the pain that can come with crocheting are ideal for people with arthritis or anyone whose hands tend to get sore quickly from crocheting. An ergonomic hook can help ease the soreness, and handles fit easily over your existing crochet hooks.
Double-ended: Often called ìtravel hooksî because they are especially convenient when on airplanes or packing hooks for a trip, double-ended hooks allow you to use two different kinds of yarn at once. So, you could weave different colors or textures into a single project.
Tunisian: Longer than the other crochet hooks and sometimes featuring hooks on either end, Tunisian (also called afghan) hooks are specific to this type of crochet. Tunisian is described as a blend between crochet and knitting, and its hooks need to be long so they can hold a lot of stitches.
Light-up: Yep, these days you can even buy a light-up crochet hook. These are great for seeing your stitches better with dark yarns, or if you want to crochet in the dark ñ perhaps right before bed? Click here to see Crochet Lite hooks that also come with comfortable grips.
Every crochet artist has a preferred type of crochet hook, but it's always interesting to experiment with different kinds and see how they work for you.