The perfect gift for the chef in your life!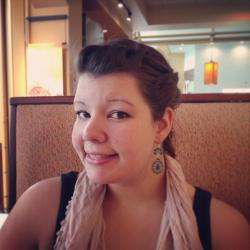 Jessica Griggs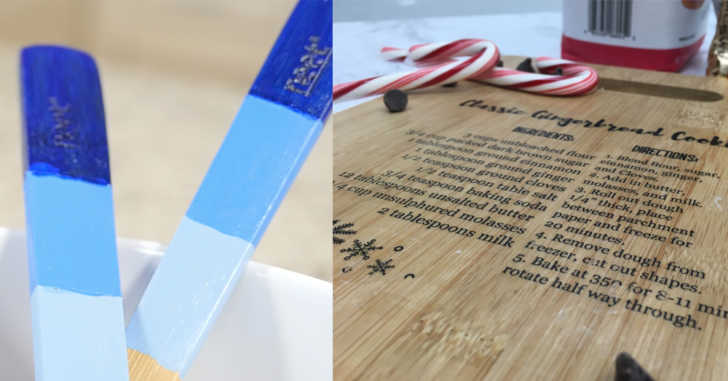 How adorable is this idea? Using our wood photo transfer technique, you can make these cute custom cutting boards with any recipe or design you want! Make sure to mirror or flip the image in a photo editing software if it has words, and use a gel medium to ensure that your image will dry clear. After that, let it dry overnight, and simply scrub off with a wet paper towel! We chose to print out our favorite gingerbread recipe, as we'll be giving ours as a Christmas gift, but this could be customized so many ways! Maybe an intricate utensil design, and "Established in 2016" for a wedding gift, or simply some fun frame designs for a classic look. The possibilities are endless! Get the tutorial and full list of supplies below.
Supplies:
Cutting board:
– Laser printer
– Recipe; flipped or mirrored in photo editing software
– Gel medium
Utensil Set:
– Wooden utensils
– Painter's tape
– Different colored paint
– sealant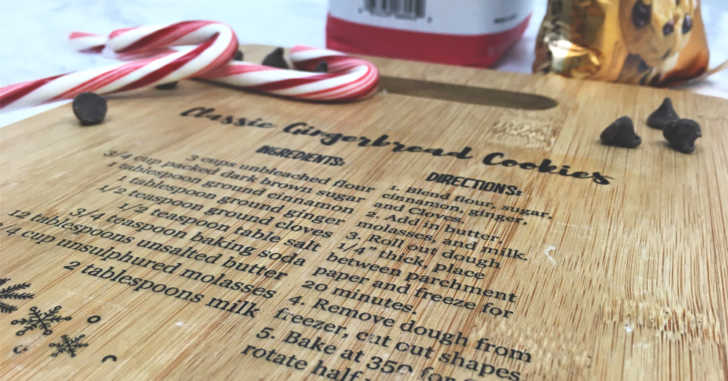 Directions:
Cutting board:
1. Find your image, and mirror it in photo editing software if necessary (any word or print will show up backward).
2. Cut paper to size, and position on the cutting board.
3. Cover with a thick layer of gel medium, and place on cutting board. Make sure to smooth out any bubbles with a straight edge.
4. Let sit overnight to dry.
5. Soak wood and paper with wet paper towels, and peel the paper away.
6. Continue to scrub paper bits away until it's completely clean.
7. Seal with mod podge.
Utensil Set:
1. Mark off the line where you don't want the paint to go. (We put ours about two inches above the spoon part of utensil that would be used for food.)
2. Start painting! We did an ombre look, starting with a light color, and moving to medium and dark. Measure out where you want each color to go, and let dry for at least a few hours before finishing with a gloss spray to set and protect the paint.