While it's an unexpected material, this necklace is cool and edgy and we can't get enough of it!!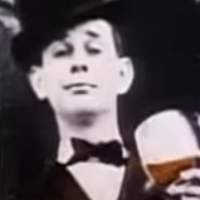 Chris Foster
All it takes is a quick trip to the hardware store and then you are good to go with this crochet project.
We know that is probably not something you are used to hearing very often, but with this project, it will be needed, and b.Hooked Crochet shows us just how it is done. You need some curb chain (you can make it as short or as long as you would like) and some yarn and then you are off to the races!
The result is a super cool necklace that, depending on the color of your yarn, can be worn with just about anything. Cool and versatile project? We don't mind if we do!
Try it for yourself and when you are done, be sure to take a picture and show us how it turned out and how you are rocking that new necklace!