Turn Your Wine Bottle Collection Into Household Items and Decorations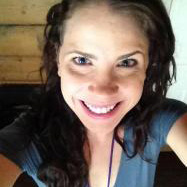 Katie Arnold
Saving used wine bottles helps you note the finest vintages, creates fond memories of past dinner parties and gives you an opportunity to celebrate your love of wine by creating crafts around your house. Instead of storing your old bottles in the basement, dust them off and add some pizzazz to your home with these do-it-yourself wine bottle crafts.
Beach Decorations
All you need is some brown twine to turn your wine bottles into netted beach-themed decorations to sit on your shelf, mantel or counter top. Roll a piece of paper inside for a message in a bottle motif.
Dish Soap Dispenser
Create a dish soap dispenser for your kitchen sink with the right stopper cap that distributes liquid. Remove the labels and replace them with stuck-on lettering that says "Dish Soap."
Candle Centerpieces
Add special lantern oil or liquid wax to your wine bottles for decorative candle centerpieces on the dining room table. Candles add mood lighting for your dinner parties, special occasions or stay-at-home date nights.
Shelf
https://www.pinterest.com/pin/513691901219707499/
Drill holes in wood planks to use wine bottles as end caps for shelves. The sturdy glass should be able to support enough boards for three to four shelves 2 to 3 feet wide for books, DVDs, or knick-knacks.