Great Tools Everyone Needs in the Kitchen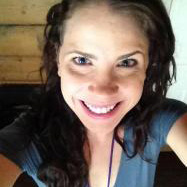 Katie Arnold
6. Oil Dispenser
A handy oil dispenser distributes cooking oil evenly onto cooking surfaces and foods when recipes call for small amounts or coatings of oil.
7. Butter Saver
A butter saver is a small plastic cap that keeps stick butter from oxidizing in your fridge. This way you can keep your butter for longer periods of time.
8. Foldable Food Washer
A foldable food washing station unrolls over your sink so you can rinse off fruits and vegetables without much of a fuss. The rack holds food while letting water drain into the sink.
9. Two-Grip Spatula
An easy-grip spatula has two sides to prevent spills and splashes when you flip pancakes, burgers and grilled cheese sandwiches.
10. Grease Strainer
A handy plastic attachment allows you to pour grease out of a skillet or fry pan without removing the meat. Draining oil and grease is a snap with this gadget.
11. Perfect Cake Slicer
A perfect cake slicer contains a curved blade that cuts two sides of a round cake at once. A flexible design grips the slice as you lift it onto a plate.