Create Some Eternal Beauty With This Eternity Scarf Crochet Tutorial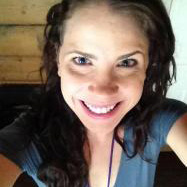 Katie Arnold
If you are looking for the ultimate last-minute gift, now you need to look no further! Crocheted eternity scarves are not only gorgeous and very fashionable, but they are also a very snug addition to your wardrobe during the cooler months and a fail-safe gift option for anyone on your list.
According to All Free Crochet, these crocheted eternity scarves are the perfect project for beginners, so no experience is required. By using a large hook and bulky colorful yarn, it is possible to crochet a scarf in under two hours. This makes it perfect for when you are in a last-minute bind! You can even use scrap yarn lying around to create a vibrant, multi-colored scarf.
Watch this video and see how easy it is to crochet your own scarf! Find the perfect pattern to match your style.