Use Worn-Out Old Tires to Make Great New Pet Toys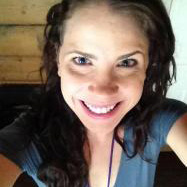 Katie Arnold
Save yourself the trouble of hauling your old tires off to the landfill, by turning them into something new for your pet. These fun and creative upcycling projects are sure to brighten the lives of your four-legged friends.
Personalized Pet Beds
The inside of an old tire offers a cozy place for a pet to snuggle. Clean the tire up, give it a paint job, and place a blanket or pillow in the center. To accommodate smaller pets, cut a rounded opening into the tire and make a cushion that fits the opening. Decorate the bed with ribbons, stencils and paints in coordinating colors to create a relaxing, personalized space for your dog or cat's nap time.
Comfy Pet Sofas
If you have several old tires lying around, give your pet some sprawling space with his very own pet sofa. Consisting of 10 tires and a plush custom cushion, this lounger is perfect for large dogs, and it provides plenty of space for two or more kitties.
Spill-Proof Water Station
This simple and practical DIY project puts an end to tipped-over water dishes. Decorate an old tire with spray paint and pet-themed stencils, and outfit it with a bucket that fits snugly into the center.
Doggie Playground
Bring some excitement to puppy playtime with a backyard jungle gym made out of retired tires. Stack tires in step-like fashion to give your pets space to jump and climb, or anchor them in the ground to create tunnels. With a little spray paint, these homemade pet toys will look fabulous.
An Exercise Wall for the Kitties
Satisfy your favorite feline's curiosity by creating a floor-to-ceiling play area. Crates or rescued pallets make fun resting spots along the bottom and top of the wall, and repurposed tires hang in the middle so cats can jump and explore.
Want another simple project to make your pet's life just a little sweeter? Make these soft pentagon balls. They're a ton of fun at playtime!