Five Ways You Did Not Think of to Keep Your Kitchen Spotless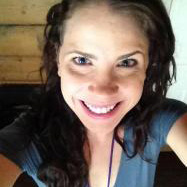 Katie Arnold
Ever struggle with keeping your kitchen tidy? Clutterbug.me brings you five ways to keep your kitchen spotless that you have likely never thought of before.
Hint: most of them involve some unorthodox cleaning agent, such as olive oil or even a toothbrush.
Take your stove top for instance; it probably has spots from splattering marinara or grease drippings. No matter what kind of abuse you've put your stove through, you can get it looking like new again with some baking soda moistened into a paste.
Other traditional cleaning agents (such as Pledge) still have a place in your kitchen, but they're even more effective when paired with new cleaning techniques and materials.
Learn how to keep your refrigerator's ice maker clean, make your sink glisten like it's brand new, and how to get your cabinet doors spotless as well. You'll never clean your kitchen the same way again.